Ryan Joseph Ramos
November 2, 2012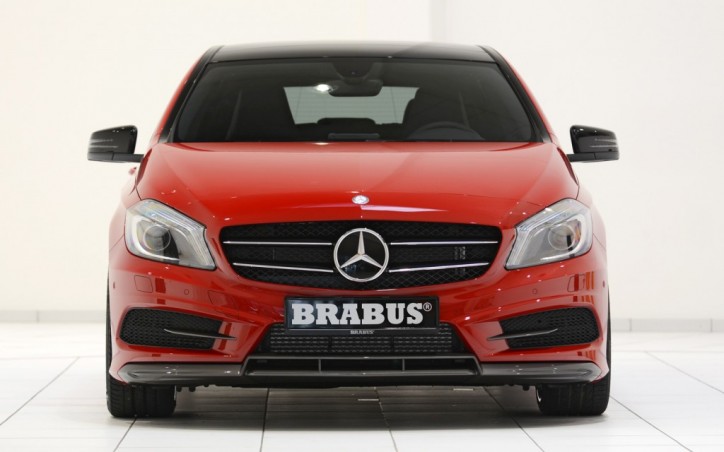 It didn't take long for BRABUS to come up with a souped-up version of the new Mercedes-Benz A-Class. Just in time for the compact vehicle's launch, the Mercedes tuner also launched its own tuning program that features enhancements to the tuning of the engine, modifications for aerodynamics, and also some styling add-ons for those looking for sporty performance in an elegant package.
Engine tuning is of course the main dish, and BRABUS is finalizing its effort to get all the engines of the new A-Class into its Tuning Program. The tuning program is backed by a 3-year tuning warranty or up to 100,000 km or 62,000 miles. For some aero and performance enhancements, there's the BRABUS front spoiler designed for the AMG Sport line, a BRABUS rear spoiler (currently still being developed), a diffuser-like insert for the rear-fascia that comes with its own custom cut-outs, a BRABUS sport exhaust system featuring quad chrome-plated tailpipes. Sport springs complement the low ride height and tires.
Visual enhancements are also part of the package, as with usual BRABUS fare. There are alloy wheel options in the 17-inch, 18-inch, and 19-inch varieties, with the 19-inchers getting five different design options. Tires are supplied by partner providers Pirelli, Yokohama, and Continental. There are also interior modifications that include BRABUS logos on stainless steel plates as well as BRABUS anodized aluminum door lock pins and pedals. Furnishings are enhanced by Alcantara and Mastik leathers, and prospective buyers get a wide range of choices for the colors and designs of the upholstery.