Emmanuel P
November 20, 2012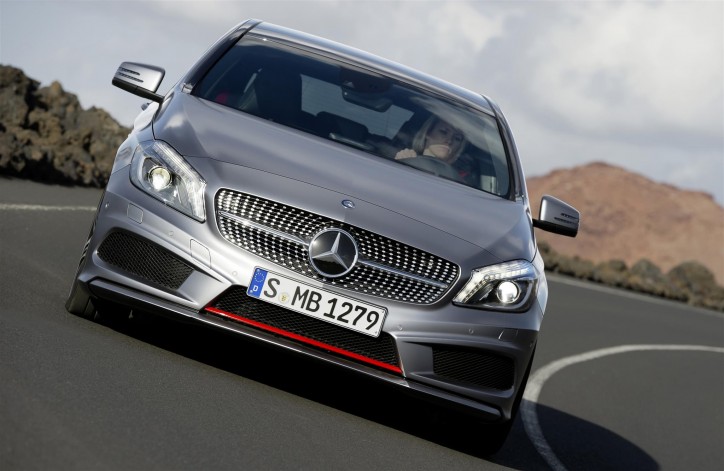 Coming in March 2012 is another A-Class derivative that will be known as the A220 CDI Sport. Now, diesel and sport have traditionally been terms that aren't put together when describing a car. All that has changed, however, with the evolution of prototype endurance racers that have been consistent champions at Le Mans and other venues.
Powering the A220 CDI Sport is a tuned version of the Type OM651 engine. With its modified exhaust and 2.1 liter displacement, this diesel puts out 170 horsepower, with a corresponding 260 ft-lbs. of torque. Coupled to the engine is a 7-speed DCT. Complementing this perky diesel are finishing touches that set the CDI Sport apart, like 18-inch AMG wheels, red-painted calipers, AMG-tuned suspension and a distinctive perforated. Inside, you'll find sport seats (with contrasting stitching), a distinctive gauge cluster, sporty red harnesses and carbon fiber trim.
Frugal yet sporty. Sounds like an enticing combination. But not until you learn that the price of admission for this A-Class is 37,000 Euros.