Ryan Joseph Ramos
November 16, 2012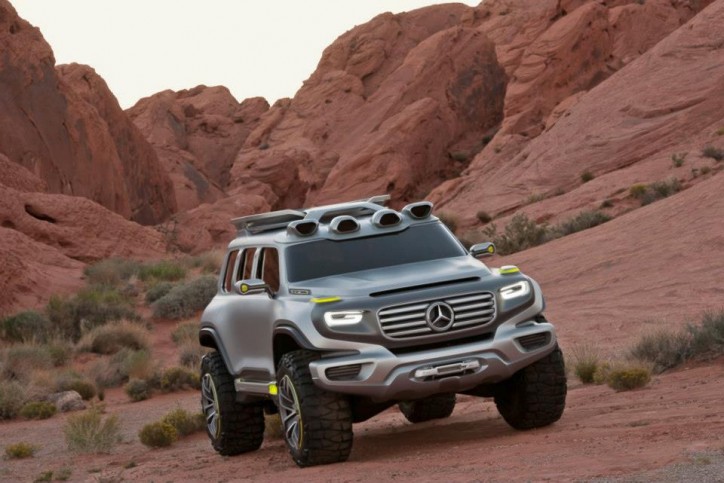 If you want a glimpse of the future, look no farther than the 2025 Mercedes-Benz Ener-G-Force concept, which is set to hit the Los Angeles Auto Show, which is scheduled from November 30 through December 9, 2012, at the Los Angeles Convention Center.
"If people really like it and reaction is good then yeah, we might have to think of making it happen in reality," said Huey Lee, member of the Ener-G-Force design team. The vehicle came to fruition at the Advanced Design Studio of Mercedes-Benz located in California.
The Ener-G-Force is touted to be a vision of a G-Wagen that's even more environment-friendly than today's efforts. While the designers foresee the roads of the future littered with vehicles that are electronically guided, the Ener-G-Force allows for a lot of versatility for recreational travel outside of the city.
The concept is currently configured and proposed as an electric vehicle that runs on fuel cell tech, although the designers have left room for other options—upon closer inspection, people will find storage space for some batteries as well as a charging port, meaning it can just as easily be a plug-in. It would all depend on how these alternative power technologies develop in the future.
The silhouette certainly seems lifted from another time than our own, with pronounced curves and elements melded straight to the Ener-G-Force's body. The designers say this was to make the vehicle "something rugged but at the same time sensual." It's a fascinating shape, indeed.
Aside from the standard mockup, Mercedes-Benz is also sending a highway-patrol variant of the Ener-G-Force concept as its entry to the Los Angeles Design Challenge.