Emmanuel P
October 28, 2012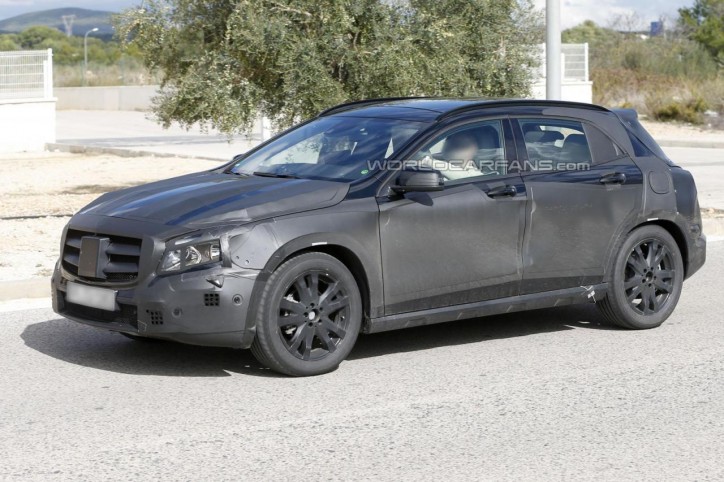 Spotted in testing is this future GLA-Class Mercedes-Benz prototype known for now as the X156. As Mercedes-Benz continues to expand its lineup to cover untapped niches in the market, we will see more and more variants of the MFA platform which is the basis for this and the A-Class models. As a crossover sport ute, the GLA-Class would pit itself against offerings from Infiniti, Lexus, Volvo and BMW.
Externally, the X156 carries styling cues from the A-Class, but with more aggressive curves to emphasize its its on and offroad versatility. For the interior, expect treatments that will be a cut above what the market is offering.  Drivetrain-wise, we should see relatively small-displacement engines ranging from 1500 to 2100 cc. Some of these gasoline and diesel variants will developments of the partnership with Renault, and we can expect the high-output versions to have been massaged by AMG. No word yet on whether a rumored 350-hp GLA AMG will be greenlighted. Future customers will be able to choose from base models coming in 2-wheel drive versions, with the topline variants offering 4Matic all-wheel drive.
Expect the GLA and other variants of the MFA platform to be introduced to the market in the next two years.