Ryan Joseph Ramos
October 21, 2012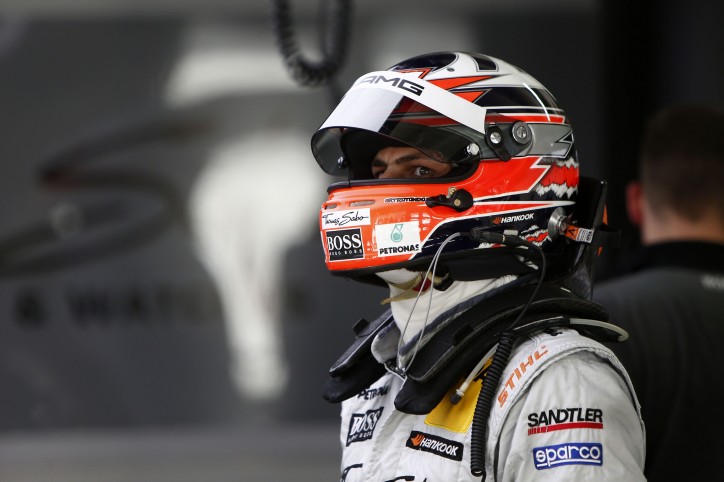 For all intents and purposes, the 2012 Deutsche Tourenwagen Masters season was Gary Paffett's to lose. He had been leading all the way since the first race and was in good position to win it all at the final race despite watching Bruno Spengler chip away at his lead following dismal performances after the halftime break of the season. Well, Spengler was able to snatch the win—and the 2012 DTM driver's championship as well—at Hockenheimring.
DTM follows the FIA world championships points system, which awards 25 points to the winner and 18 points to the runner-up, then 15, 12, 10, 8, 6, 4, and 2 points to the rest of the top 10 in the proper order. As Paffett was only ahead by 3 points, even if he finished second in the race, Spengler's win meant that the title was lost.
Jamie Green finished the race in fourth place and is third overall for the season.
The race was practically lost in the opening lap of the race, as Paffett had a slow start and Spengler, starting at P3, was able to move ahead of him and right behind fellow BMW driver Augusto Farfus, who later gave up the lead to Spengler.
Paffett managed to get to second after moving past Farfus after the first pit stops, then was able to cut Spengler's lead from a shade over 4 seconds down to 1.1 seconds in the final laps. Unfortunately, that was the best that Paffett could manage.
Team Schnitzer took home the 2012 team championship as well, behind Spengler's win and Dirk Werner's fifth-place finish. Paffett's HWA Team was second, losing by just 8 points. Green's Mercedes AMG team was third.
For the constructor's championship, Mercedes placed just third out of the three. BMW had a total of 346 for the season, while Audi scored 335, and then Mercedes had 329.
While Paffett and Mercedes dominated early and led most of the way, the races were all competitive and the other manufacturers were able to get their share of wins, especially in the latter half of the season. This justifies the freeze on tech specs for the 2013 season, which should see an equally competitive field. Look forward to Mercedes bouncing back despite the setbacks this season.