Emmanuel P
October 17, 2012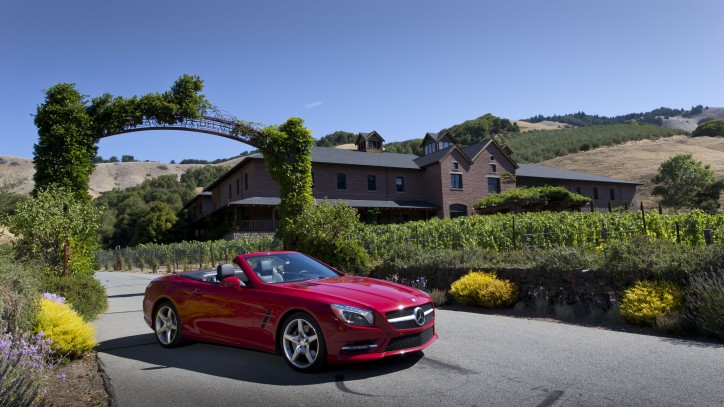 Music and cars have been inseparable companions, ever since the first radios were installed in cars.  Nowadays, we have thousand-watt systems that can literally shatter your eardrums if you're foolish enough to do so. But whatever your preferences, the combination of the appropriate tunes, an agreeable companion and your favorite road can make for a truly memorable and emotional experience.
Despite the proliferation of installation shops and the plethora of options available, most aftermarket systems are compromised by the platforms they are put in. To negate these compromises as much as possible, Mercedes has developed  its Frontbass sound system. Initially available only for the SL-class, the Frontbass system is the result of a development process begun in 2005, with the aim of reproducing the most accurate sound possible in a car.  Using the SL's structure as its soundstage, the Frontbass system is able to use the foot space as woofer enclosures. Traditionally,  it was not possible to do so, as there was simply no installation or resonating space. With the SL, the two longitudinal front members in the frame structure were designed in such a way that the loudspeakers could fit directly. The cavities in the aluminum structure then serve as the resonating chambers for the woofers. The foot space in front of the speakers then forms a funnel for the sound. Midrange drivers and tweeters are placed at ear level for the most accurate reproduction and staging.
To help introduce the system, Mercedes partnered with Grammy winner Herbert Waltl to produce a music DVD which contains 15 well-known rock and pop songs, along with ten masterpieces from the world of classical music. The tracks include "Cold As Ice" by Foreigner, "Poker Face" by Lady Gaga, "Everyday Is A Winding Road" by Sheryl Crow, the "Violin Concerto K 218" by Wolfgang Amadeus Mozart and "Symphony No. 5" by Ludwig van Beethoven.