Ryan Joseph Ramos
October 28, 2012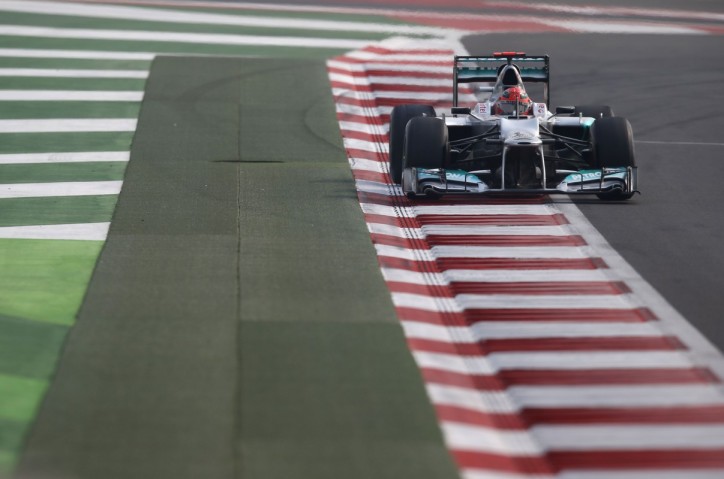 It was yet another dismal run for Mercedes AMG Petronas at the 2012 Indian Grand Prix, as both drivers failed to finish with championship points. Nico Rosberg was only able to finish 11th, while Michael Schumacher only managed to complete 55 of the 60 laps in the race.
Meanwhile, it was Sebastian Vettel winning again, pulling away from Fernando Alonso, who finished second. Mark Webber went third, while the McLaren-Mercedes drivers Lewis Hamilton and Jenson Button went fourth and fifth, respectively.
Schumacher had to retire on lap 59, for precautionary reasons. He also had a problem with a rear right tire puncture on lap 1 after colliding with Jean-Eric Vergne. Of course, he still classified as finishing the race because he was able to complete 90 percent or more of the laps.
Up next on the F1 calendar is the Abu Dhabi Grand Prix, which will be held on November 4 at the Yas Marina Circuit. Here's hoping the Mercedes team gets to perform better there. It's down to the last three races of the season, and the only thing the team wants is to end it on a high note.