Ryan Joseph Ramos
October 27, 2012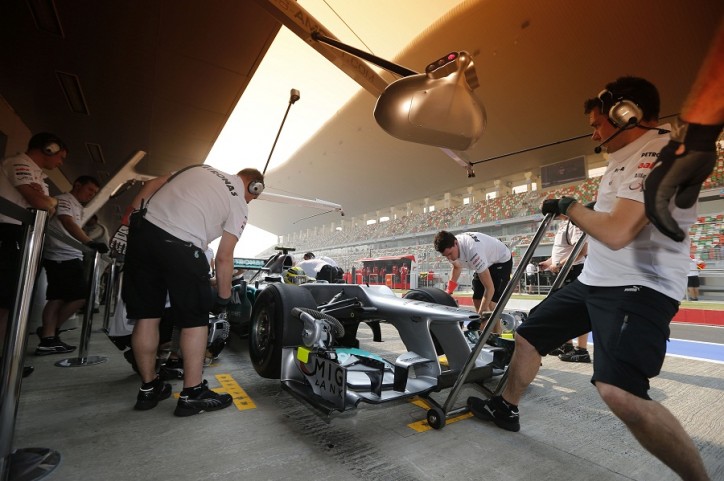 There's four more races to go in this year's Formula One season, and action resumes at the 2012 Indian Grand Prix tomorrow. In under an hour, qualifying will start, and with the strong performance in the Friday practices, the Mercedes AMG Petronas F1 team is confident of getting good results in the qualifying session.
Nico Rosberg placed P6 and P4 in Practices 1 and 2, respectively, while Michael Schumacher posted P8 and P13 results in his runs. "We learned a lot in the two practice sessions today and found some good set-up directions, so it was a decent day," said Rosberg. "Fourth place is not our realistic position at the moment but I am confident that we're looking a little better here than at the previous two races."
"The car balance was ok, particularly in the first sector with the slower corners, and as such confirmed the performance that we expected from the circuit characteristics," said Schumacher.
This is just the second season in which the Indian Grand Prix has been part of the F1 calendar. This 5.125-kilometer circuit is home to the third-shortest run from pole to the turn 1 apex, at 230 meters. There's also a double right-hander in Turns 10 and 11, on which cars take 8.2 seconds. Last year's debut was really successful, and the enthusiastic reception should continue up to this year as well once round 17 of F1 gets underway at the Buddh International Circuit.