Emmanuel P
October 25, 2012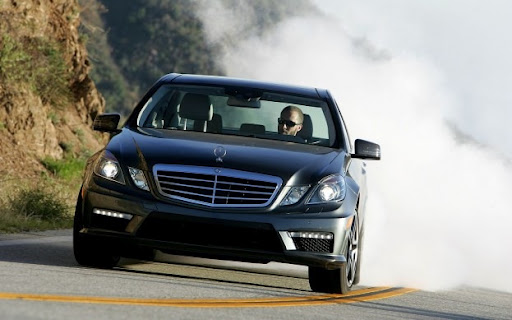 Even with the current crop of high performance AMG variants, it seems inevitable that even owners of these cars will look for additional performance. Ever since Mercedes-Benz took AMG into its corporate wing, the company has shed its staid image, to the point that today, Mercedes AMG variants have a following as rabid as those of M-badged cars from BMW.
One owner who took the big risk of voiding his warranty has reported an outstanding result from an ECU tune. Unlike the early days of tuning engine control units, there are now a number of reliable vendors who have done the necessary R&D and real-world testing to produce tunes that actually improve on the factory's performance. In this case, the car in question is a 2012 E63 AMG. Recall that this car has the M157 5.5-liter twin turbo V8 that in the  AMG package produces 550 horsepower. The owner of this car sent his ECU to Renntech to be reprogrammed, and independently-verified dyno results show that this car now has 607 horsepower. This is a huge increase in output, and all for the cost of an ECU tune.
But as we've said, not all vendors can claim such results or maintain driveability and reliability with their own ECU tunes. If you're considering such a step, do some research and ask around.