Ryan Joseph Ramos
October 1, 2012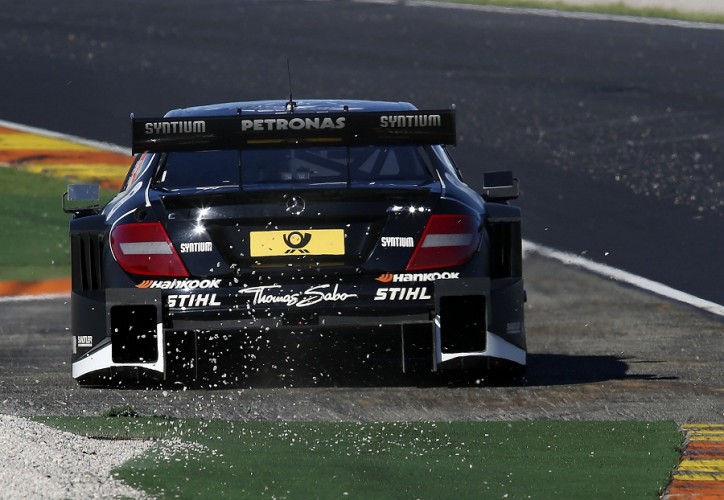 Despite having to retire at the 28th lap of the race, Gary Paffett was able to retain his lead over the drivers' standings of the 2012 Deutsche Tourenwagen Masters season. The Mercedes-Benz driver's 127 points off 2 victories and 7 podium finishes are still 3 points ahead of second-placer Bruno Spengler of BMW and 18 ahead of third-place and fellow Mercedes-Benz driver Jamie Green.
Spengler placed sixth at the Circuit Ricardo Tormo over the weekend, while Green finished tenth. The race winner was BMW's Augusto Farfus, followed by Adrien Tambay of Audi and Mattias Ekstrom of BMW at second and third, respectively.
The last race of the 2012 DTM season—scheduled for October 21 at Hockenheimring—should be an exciting event, as how the drivers finish should determine who emerges at the top of the heap overall. Remember, 25 points are at stake for the race winner. For the runners-up, second gets 18 points while third gets 15 points.
"Now I'll just have to quickly forget this weekend and look to the future," Paffett said. "We proved with a one-two victory during the season opener that our DTM Mercedes AMG C-Coupé is very quick at Hockenheim."
The team standings still has Paffett's HWA Team on top, ahead by 8 over BMW Team Schnitzer. Meanwhile, with 61 points total in Valencia, Audi has overtaken Mercedes-Benz in the manufacturers' championship. Mercedes-Benz had a solitary point off Green's tenth-place finish.
With all the championships at stake in the final race, count on all teams to work hard in the next few weeks and then give their all come October 21.