Emmanuel P
October 11, 2012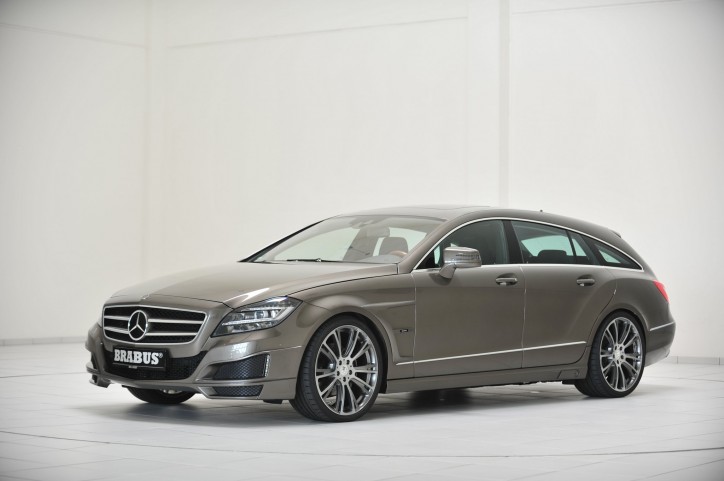 The CLS Shooting Brake has only been recently released and already, premium Mercedes tuner Brabus has released its version.  In its most powerful version, Brabus has seen to upgrade the 5.5 liter's output to almost 620 horsepower with a corresponding bump in torque to 737 foot-pounds. This was primarily done with a revised ECU and charge air cooler. Consequently, maximum velocity in this speed-delimited car is 320 km/hr or almost 200 miles per hour.  To complement this performance, Brabus has partnered with Bilstein in developing a suspension kit that offers revised rates to take advantage of the higher engine output.
True to form, Brabus has equipped the CLS Shooting Brake with its 20-inch monoblock wheels to complement the Brabus body kit. Consisting of a revised front apron, side skirts and front spoiler, the kit also adds integrated daytime running lights in front and entrance lights on the skirts. At the back, distinctive Brabus tailpipes differentiate it from the stock Shooting Brake as it blasts past other cars.
Brabus though has not limited its tuning options to the top-of-the-line shooting brake. Revised ECUs are also available for the diesel models, and these are easily programmable from an authorized dealer. Of course, other Brabus appointments like Alcantara trim, revised shifters, pedal pads and even gauge clusters are available, whatever Shooting Brake you have in mind. As the leading tuner for all things Mercedes, Brabus has you covered.