Emmanuel P
October 4, 2012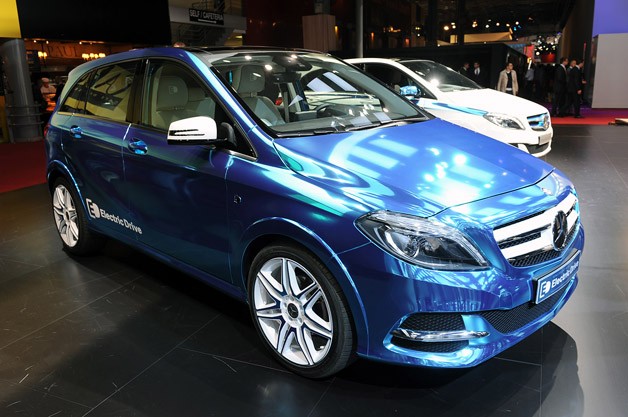 Seen recently on the Mercedes stand at the 2012 Paris Motor Show was the Mercedes-Benz B-Class Electric drive. This pure electric car is powered by a lithium-ion battery co-developed with Tesla. Range is touted to be 125 miles, with a top speed of 93 mph.
Apparently, the Electric Drive will be the only version of the Mercedes-Benz B-Class that will be made available in America. This, despite the brisk sales of more conventionally-powered variants elsewhere. It seems too that Mercedes-Benz intends to call its EVs Electric Drive henceforth, as a way to associate premium electric vehicles with the Mercedes brand.
The introduction of the B-Class Electric Drive to the U.S. market will see it compete directly with cars like the Toyota Prius and Ford's C-Max. There are other pure electric cars on the market, though as a Mercedes, the B-Class will be competing at a decidedly premium price point. But for upscale consumers who have been wanting a green halo car, the Mercedes B-Class seems to be just the ticket to push them toward that purchase.