Emmanuel P
October 22, 2012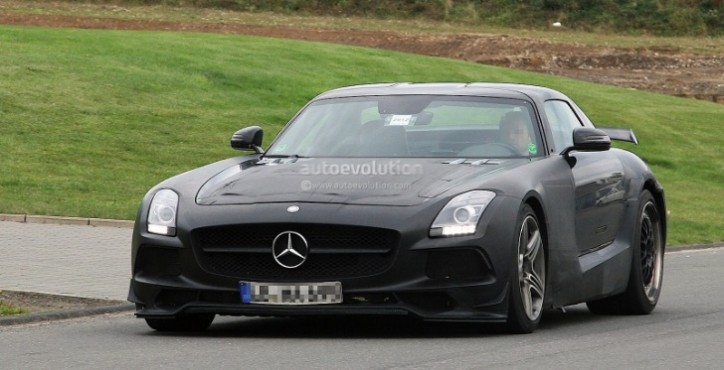 Although no concrete details have emerged as yet, Mercedes-Benz Black Series fans are pretty assured of the upcoming appearance of a Black Series SLS. It's all but logical that Mercedes and AMG's highest performing car would get a hardcore iteration. And we've seen evidence of this upcoming hellion with the SLS prototype that burned down at the Ring.
With any high performance variant, the primary question that's always asked is, how much does it make? In the Black Series SLS' case, the answer is 630 horsepower, according to insiders. This is an outstanding figure, considering that the hand-built type M159 found in the "run-of-the-mill" SLS already belts out 590 horsepower. Remember that this is a normally aspirated engine, so being able to extract 40 more horsepower is quite a feat.
Other clues to what the ultimate SLS will be is pointed out by the 45th anniversary SLS that was recently released. This means that in addition to the high output engine, the Black Series SLS would have flared fenders, possibly a wider track and a suspension that makes a soft ride play second fiddle to a track-tuned setup.