Muamer Hodzic
September 6, 2012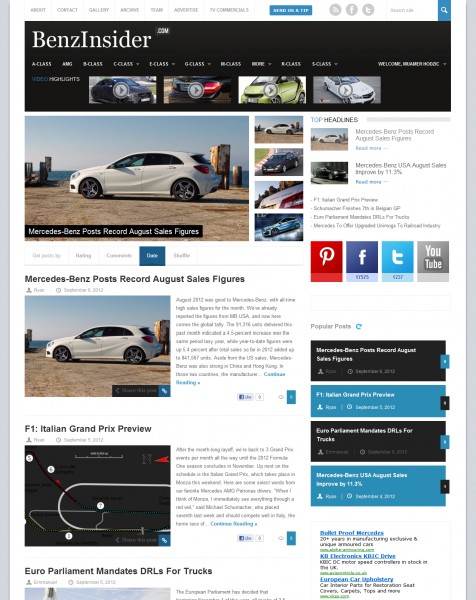 We've recently celebrated the 6th year since our inception, and to commemorate that, we've decided to release the 5th generation of our blog. The site has been completely changed to enable visitors a faster and more convenient way to access the newest and most important Mercedes-Benz related news.
While we've reduced some of the image sizes, to increase loading speed mostly, we've tried to make pictures and videos be the focal point of the site.
The changes:
– Better "Featured Area" for the most important news
– Video Highlights area
– Top Headlines area
– "Sort posts by" – where you can sort posts by rating, comments, date, and shuffle
We hope you like the new design and its features.
Previous versions: