Emmanuel P
September 27, 2012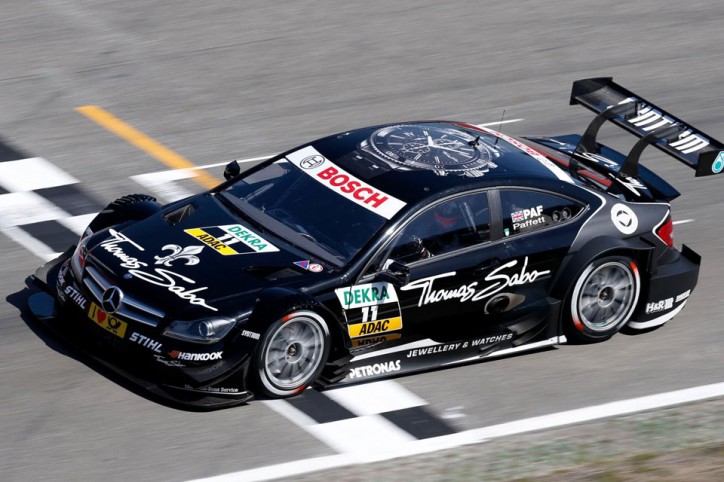 With only two races remaining in the DTM calender for 2012, Norbert Haug, Vice President of Mercedes-Benz Motorsport says that the two races in the next 22 days will decide the outcome of the 2012 DTM championship. This weekend, Valencia in Spain will be playing host to the penultimate 2012 DTM event at a permanent track outside the city. Completely resurfaced for this year, the Valencia track is acknowledged to be a challenging venue for both car and driver and the challenge will be how to find the optimum setup.
Although team driver Gary Paffett has an eleven point championship lead, now is not the time to relax because teammate Jaime Green is also a contender. Driver Paffett should have a psychological edge over all the other drivers though because he has been leading the championship since the first round.
Having driven the Circuit Ricardo Tormo in both a Mercedes DTM race car and a Mercdes-McLaren F1 car, the track  is very different from other circuits on the calendar. There are lots of slow corners, which means that traction plays a major role and tire wear is high. For driver Roberto Merhi, Valencia gives him the extra motivation to achieve another good result because this is his hometown race and naturally wants to get a placing in front of  his family, friends and fans.