Ryan Joseph Ramos
September 27, 2012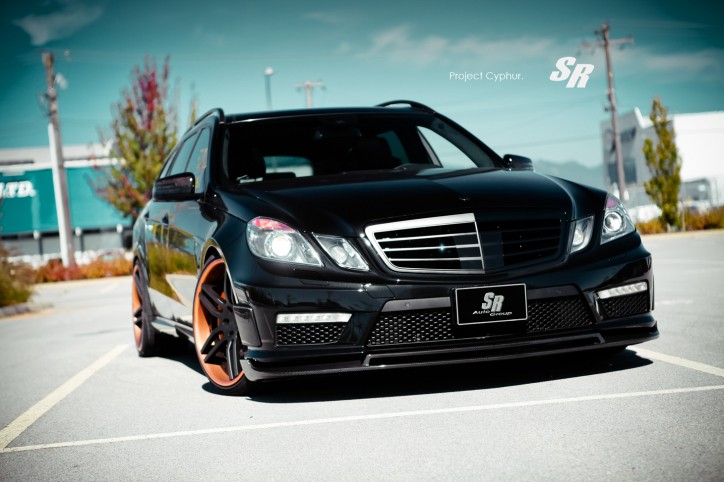 Canadian tuner SR Auto Group set its sights on the Mercedes-Benz E63 AMG wagon for a project it dubbed "Project Cyphur." After the dust has settled and the vehicle has been transformed according to the will of the Group, we now see what the tuner dubs "the wagon that could do no wrong." Rest assured, this is one wagon you do not want to mess with.
For starters, there's heavy use of carbon fiber and BRABUS components for the exterior, including the front lip, fender, rear diffuser, puddle lights, and fender. BRABUS emblems also adorn the hood and the trunk of the vehicle. There's some BRABUS inside as well, in the form of the paddle shifters.
The striking wheels are courtesy of PUR Wheels, which was contacted by the tuner to furnish the stylish concave Design 6IX Depth 20-inchers featuring a modern-black face and a rose-gold lip. The car also features an H&R lowered suspension.
Make sure you check out the images in the gallery.
Source: SR Auto Group