Ryan Joseph Ramos
September 2, 2012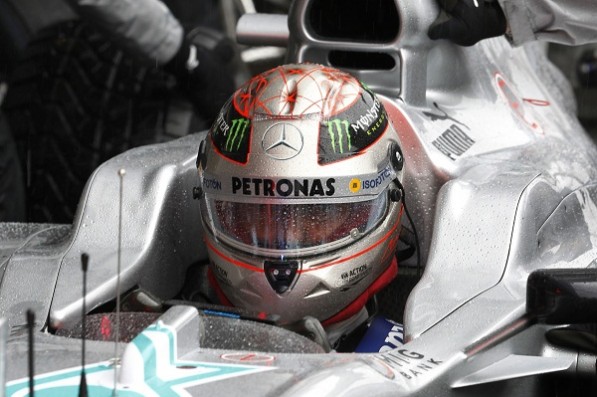 Competing in his 300th Grand Prix, Michael Schumacher was able to make something out of a bleak situation at the Belgian Grand Prix, steering his F1 W03 to a respectable 7th place finish despite starting at P13 on the grid. This was after a collision off the start of the race that resulted in the retirements of some of the frontrunners.
The collision took out the cars from P4 through P8 on the grid: Sergio Perez, Fernando Alonso, Pastor Maldonado, Lewis Hamilton, and Romain Grosjean. Maldonado was actually able to last 3 laps before succumbing to collision damage.
Jenson Button was able to steer clear of the collision and managed to take the race from P1 all the way to the chequered flag. With his 25 points in the race and second race win this season, the McLaren-Mercedes driver leapfrogged Mercedes AMG Petronas's Nico Rosberg for sixth place in the standings. Rosberg was idle after scoring no points with his 11th place finish.
Race stewards are still investigating an incident involving Michael Schumacher and Sebastian Vettel. On lap 19, Schumacher was making his way to the pits when he seemed to cut across Vettel's Red Bull.
Still, the finish was good for Schumacher, who has now managed to finish in four of the past five races, including one in the podium and the rest are all 7th place. He actually fared better early, holding second place for a bit, but lost sixth gear on the car and salvaged the best finish he could muster.
Schumacher said that "getting into the points from where I started is not too bad, even if you obviously hope for more when I was second at one stage."