Ryan Joseph Ramos
September 28, 2012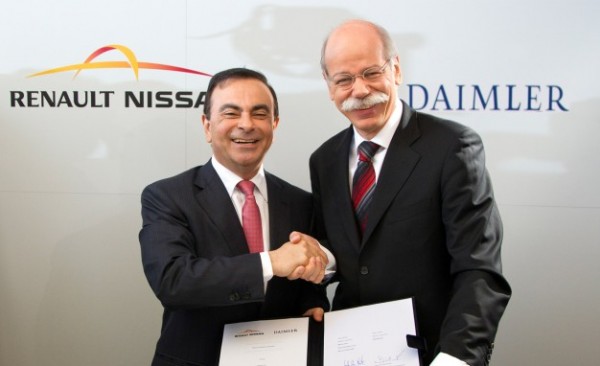 In line with the aim to develop more fuel-efficient engines as well as transmissions, the Daimler and Renault-Nissan Alliance are now embarking on a couple of new projects.
There's a new project involving joint development of a 4-cylinder gas engine family. The engine is said to be compact while featuring top-of-the-line tech. It also sports direct injection and turbocharging. Overall, the engine aims to improve fuel economy and minimize harmful emissions. The engines are slated to be launched with Mercedes-Benz, Renault, and Nissan vehicles around 2016.
The other project involves transmissions; here, Daimler provides Nissan with a license to make automatic transmission systems that make use of Daimler's latest transmission tech. The transmissions will be used on Nissan and Infiniti vehicles.
Even as the partnership expands to a more global scale, the original projects in the pact are still on track.
"The collaboration achieved a milestone this year, with the first vehicles and engines from the partnership now on the roads," said Daimler CEO Dr Dieter Zetsche. "Furthermore, all our engineers are keeping an open mind, looking with fresh eyes at all potential new areas of collaboration."