Emmanuel P
September 26, 2012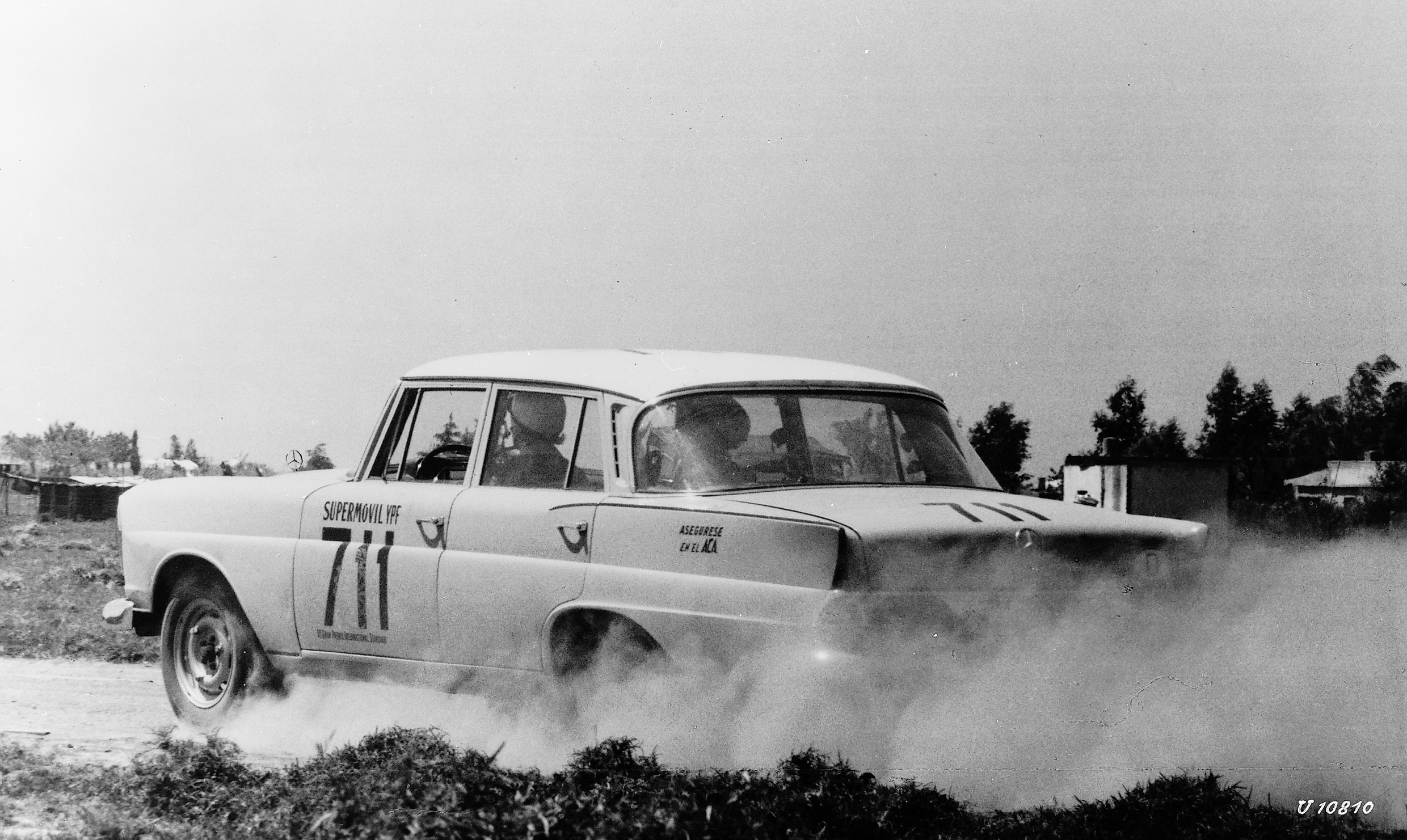 One of our posts a couple of days ago celebrated the triumph of Mercedes-Benz's customer racing cars in various series events around the world. But just to show you that Mercedes' winning ways are no mere flukes, we'd like to take you back half a century ago, to when a Mercedes sedan won the 1962 Touring Car Grand Prix of Argentina.
The winning car was part of a four-car works team composed of 3 pairs of German drivers and the female Swedish pair of  Ewy Rosqvist and co-driver Ursula Wirth. Notable among the entrants in the Argentinian rally were famous Mercedes drivers Karl Kling and Juan Manuel Fangio. For this race, Mercedes chose to use the type W112 for the other drivers, while the female pair of Rosqvist and Wirth were given the use of the type W111 Mercedes-Benz 220 SE. This was practically a production model, taken off the showroom floor, with just a few mods.
Imagine the surprise of all when the German drivers fell by the wayside and the Swedish female pair won the race! Remember that the vehicle with which Rosqvist and Wirth won the race with was a virtually near production standard vehicle from the W 111 model series. Mercedes-Benz had purposely sourced a vehicle with regular steering as this gave more sensitive steering feedback. Only on the difficult mountain stages would Ewy Rosqvist have preferred a car with hydraulic power steering, as she wrote in a report on her Argentine experience: "Today I would have given anything for a power steering system!"
This victory not only caused a sensation in Argentina – the outstanding success of Rosqvist and Wirth took the whole world by storm. In addition to an appreciation of their sporting achievement, there was also amazement at the fact that two women were able to succeed in this exceptionally gruelling contest against a field of competitors made up exclusively of men. The victory of Rosqvist/Wirth in 1962 was the second success achieved by Mercedes-Benz at the "Gran Premio Internacional Standard Supermovil YPF" in a row. And in the following two years vehicles from Stuttgart again dominated the competition, which was followed with a great deal of interest in the important American market. The rest, as the cliche goes, is history.