Muamer Hodzic
September 24, 2012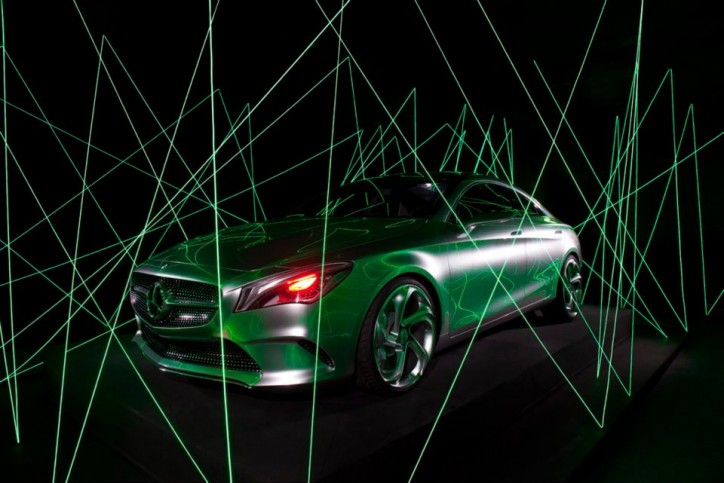 It seems there will be some big changes in the world of the Mercedes Benz in 2013. Here are a list of the biggest models and what they will have to show for themselves in the next coming year:
E-class – The E400 hybrid will make around 302 horse power with its direct-injected V-6 and 27 horse power electric motor. There are some really interesting features coming as standard on the range of coupes and convertibles too, such as the heated front seats and electric power-steering assist.
The CLA-class – A rival to Audi's newest arrival the A3 Sedan, the new CLA-class will offer Mercedes' front-drive architecture whilst being a compact four-door. The standard CLA sometimes described as the "baby CLS," will reach 208-horse turbo four. The turbo four on the CLA45 AMG's all-wheel drive though, should make about 350 horsepower meaning it will be a while before you have to go for  a vehicle check!
G-class – The exterior of the G-wagen will be very much the same with only minor changes. But like most things, its what's inside that counts. The centre console and dashboard have been reworked to reveal a sleeker more user friendly interface and the V-8 has climber six horses, to a massive 388.
M-class – The standard features of the new M-class may just make it a favourite in its field. It will include a new off-road package with six transmission programs and a two-speed transfer case, the ever present collision-prevention system and massaging seats in the font. You can also enjoy a rear wheel drive in the ML350 model making it poised to be the favourite choice for off roaders.
GL-class – The most recent incarnation of the GL bigger than its predecessor in all of its dimensions but only slightly. The engine includes a six-cylinder turbo-diesel set up GL350 with the famous twin-turbo 4.7-liter V-8, and reaches 362 horsepower.
GLK-class – With the GLK-class it is all about the interior for 2013. As well as the USB port and helpful user interface on the dash, the rear passenger can also enjoy an extra added iPad/iPod/iPhone docking station. The engine is a 3.5-liter V-6 as standard and adds another 34 horse power.