Ryan Joseph Ramos
September 10, 2012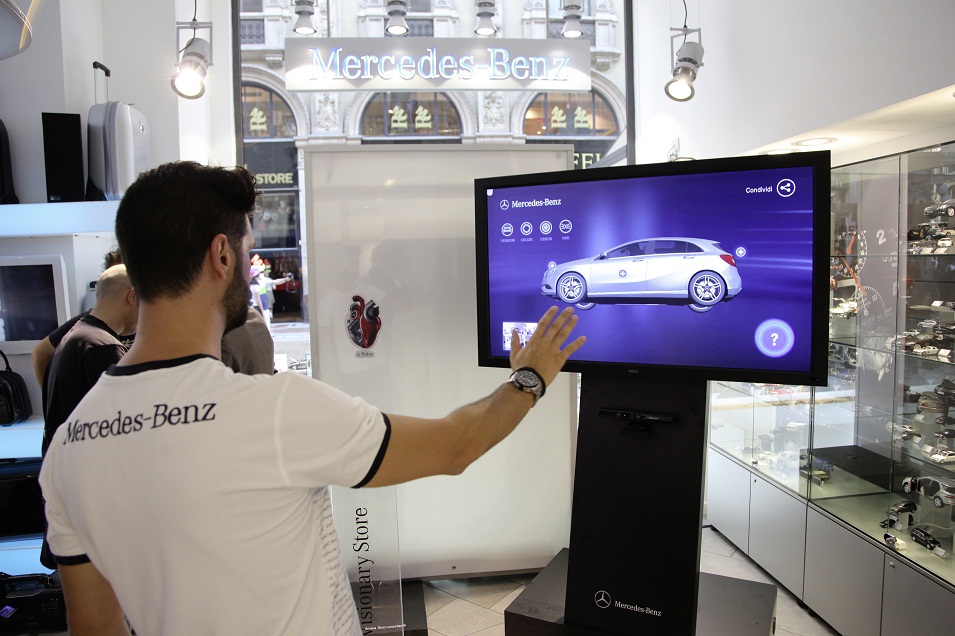 Milan, Italy is gorgeous and has a definite style. In that sense, it seems only fitting that Mercedes-Benz launch the new A-Class in Italy in style. That's what the new "Visionary Store" is meant to accomplish. It is the first of its kind, and it offers prospective buyers, enthusiasts, and admirers to experience what the new A-Class is all about.
Located near the cathedral, the new Visionary Store's opening was attended by Mercedes-Benz Cars Head of Sales and Marketing, Dr. Joachim Schmidt, together with Mercedes AMG Petronas F1 team driver Nico Rosberg.
Schmidt said that the aim was for customers to experience the vehicle in a whole new light, both in the real and virtual senses. That's because the store is equipped with Wi-Fi, Kinect, tablet PCs, and augmented reality, among others.
This concept store is just part of the marketing for the new A-Class, which is involved in a Roadshow that takes it through a whopping 90 cities in Europe.