Muamer Hodzic
September 27, 2012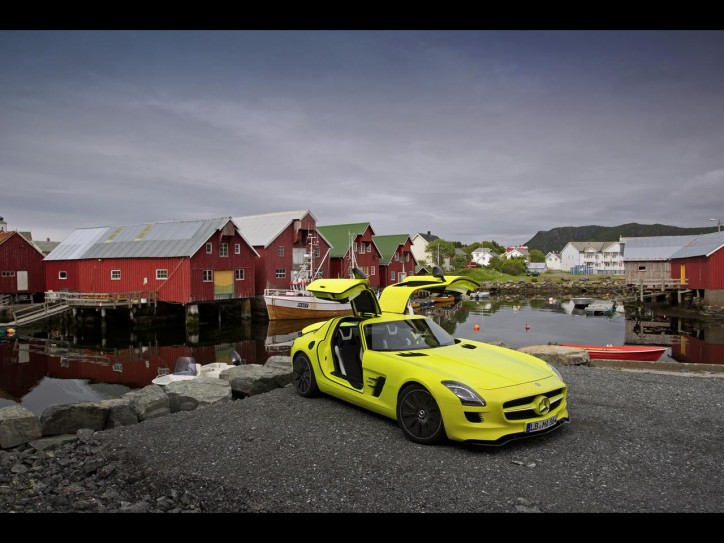 The S250 BlueEFFICIENCY from Mercedes was named the 2012 World Green Car by the Bridgestone Corporation earlier this year. This is yet another accolade for a company that is becoming increasingly well-known for its commitment to green technology. Although a Mercedes-Benz will most likely forever be associated more with luxury than sustainability, the company has proven that you can create a quality vehicle that meets both needs. With their BlueTec and BlueEFFICIENCY technologies making car news throughout the industry, it's worth looking at both existing and future green innovations.
BlueTec Engines
The first push made by Mercedes-Benz was in 2006 with the unveiling of their BlueTec engines, which are equipped with technology meant to help reduce nitrogen oxide. These were originally available for the E-Class and GL-Class models, and have been adapted for fellow German brands like Audi and Volkswagen since then. This technology is often mentioned in car reviews as being one of the top green-friendly innovations on the market today.
BlueEFFICIENCY Models
A newer model of efficiency was introduced in 2008 with the BlueEFFICIENCY technology. This is a method of achieving greater fuel economy in Mercedes-Benz vehicles. The design features that help achieve this include using lightweight tyres, reducing drag using under-body cladding, lowering the suspension, and using a radiator grille shutter. All of these designs help make the cars more aerodynamic, improving efficiency. These are also combined with a direct injection diesel engine for some of the best economy on the market today. A B-Class car with these features uses 2,400 fewer litres of petrol over its lifetime than the previous model without BlueEFFICIENCY. The new A-Class is expected to use 26% less fuel, which is significant savings for drivers and the environment.
Electric and Hybrid Models
One of the areas that Mercedes is looking towards in the future is in electrifying its cars, offering new products like the Vito E-CELL. The company is researching fuel cell technology, with an eye on using this in its future models. One of the upcoming models making waves in auto shows throughout North America and Europe is the new E300 BlueTec Hybrid, which promises 67.3 mpg. Electric car enthusiasts are excited about the upcoming E-CELL electric sports car, which is slated to be released in 2013. This zippy luxury car is promised to be able to speed up to 62 mph in only 3.8 seconds flat, using four electric motors.
With consistent strides in green technology, Mercedes-Benz is now one of the industry leaders in electric and hybrid technology, reducing fuel consumption and carbon emissions across their range of products. At the same time, they are still adhering to the luxurious image that defines this brand.