Ryan Joseph Ramos
September 22, 2012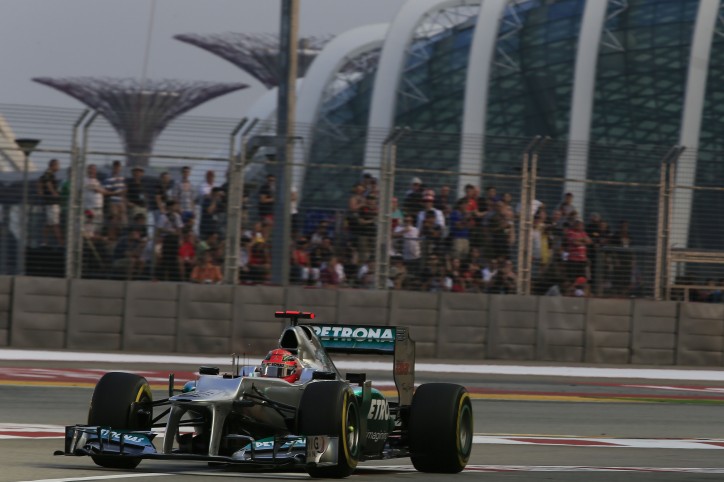 Mercedes AMG Petronas drivers Michael Schumacher and Nico Rosberg managed to squeak into Q3 during the qualifying for the 2012 Singapore Grand Prix, but the team strategy called for them to stand pat and not go out for a lap so that they could get their choice of fresh tyres to start the race. That left the two on the fifth row, as Lewis Hamilton of McLaren-Mercedes blazed into pole position.
The Mercedes team is going into the race with some improvements to the cars, although the team has admitted that optimizing the updates isn't complete just yet.
"We've made good progress over the weekend with our new aerodynamic package which is encouraging," said team principal Ross Brawn. "This weekend has been the first opportunity for Michael and Nico to try the upgrades, and it has taken a little while to get the set-up into a reasonable shape."
"Given the closeness of the second part of the grid, we made a strategic decision not to go out for a lap in Q3," he added. "And we're happy to have the choice of tyres and new sets for the race tomorrow."
Schumacher is looking to score some more points to get him into the top 10 of the drivers standings. He trails Felipe Massa by 4. Meanwhile, Rosberg is stuck at 7th, trailing the distant sixth-placer Jenson Button by 18 points. The Mercedes team is firmly entrenched at the fifth spot with a total of 126 points, trailing Lotus by 91 points and leading Sauber by 26 points.