Ryan Joseph Ramos
September 8, 2012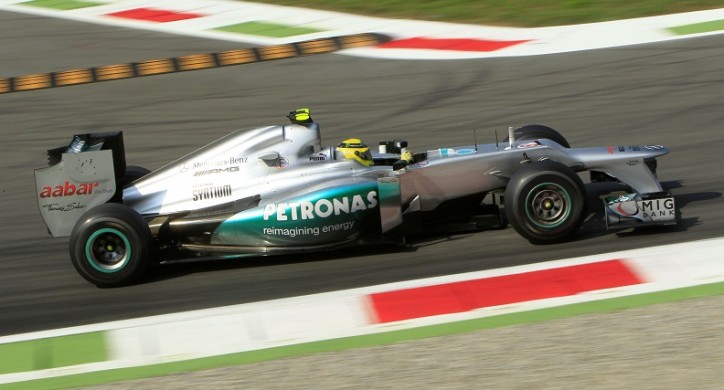 Mercedes AMG Petronas hasn't had quite a strong qualifying in a while, but the team was competitive in Monza, with Michael Schumacher and Nico Rosberg qualifying fifth and seventh, respectively. With Force India-Mercedes's Paul di Resta, who qualified at fourth, getting demoted 5 places on the grid for a gearbox change, the Mercedes drivers moved up to fourth and sixth on the starting grid.
"I think we can be satisfied with our qualifying performance as we have performed consistently all weekend," Schumacher said. "Solid points should be a realistic target for tomorrow. The fact that I will start from fourth is another small positive point, because here the even numbers on the grid are probably the better start positions."
Rosberg was also optimistic about his chances to score some points once the race starts. "Starting from sixth place here in Monza is a decent result from a tricky qualifying session today."
Meanwhile, the McLaren-Mercedes duo of Lewis Hamilton and Jenson Button took the front row in the grid. Including Di Resta's car, that makes 5 out of the 7 fastest times logged by cars with Mercedes-Benz engines.
Seeing the Silver Arrows finish in the upper half of the points should be a decent expectation. We'll update you on the results when we give you a recap of the action on race day.