Ryan Joseph Ramos
September 23, 2012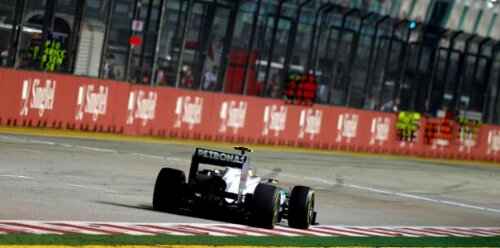 Nico Rosberg was able to score some valuable points for Mercedes AMG F1 by finishing 5th at the Singapore Grand Prix, which was won by Sebastian Vettel of Red Bull.
Teammate Michael Schumacher, on the other hand, had an unfortunate incident on lap 39 after he collided with the rear of Jean-Eric Vergne of Toro Rosso. Vergne was at p10 at the time, and both he and Schumacher had to retire.
Because of the different incidents in the lone night race in the F1 calendar, the slated 61-lap race was limited to 59 laps.
McLaren-Mercedes' Jenson Button (2nd) and Ferrari's Fernando Alonso (3rd) round out the podium finishers.