Emmanuel P
September 27, 2012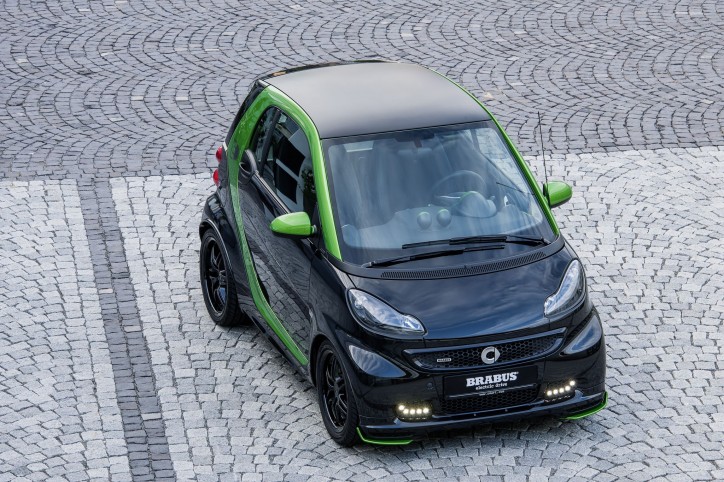 Making an appearance at the Paris 2012 show is this electric fortwo from Brabus. Clad in an electrifying green and black color scheme, this fortwo is a standout from the special edition Smart cars we've been seeing.  As befits a Brabus creation, this little commuter has the makings of a pocket rocket with a peak power output of 82 horsepower. And with electric motors providing full torque from 0 rpm, this little car is a perfect machine for zipping through the urban jungle.
No Brabus creation would be complete without an aggressive-looking body kit and here, the fortwo from this premiere Mercedes tuner does not disappoint. A Brabus spoiler with distinctive LED lights remakes how the front end looks, and side skirts complete the look of a more athletic stance.
Interior accoutrements are more involved, wherein Brabus provides a bespoke steering wheel, heated leather seats and custom stitching with the Brabus logo on the headrests. A Brabus gauge cluster rounds out the finishing touches to this premium fortwo. At 30,000 Euros for the coupe and 33,000 for the cabrio version, the Brabus fortwo is not cheap, but then exclusivity, even in tiny packages, never is.