Ryan Joseph Ramos
September 27, 2012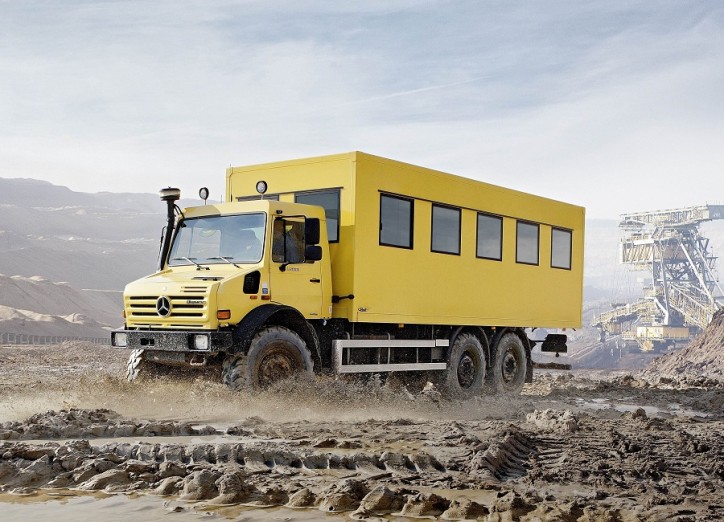 Mercedes-Benz has unleashed the new Unimog U 5000 6×6 offroad truck, which features a third axle that allows the truck to have a higher payload, more traction, more space in the body, and an improved range of applications.
The U 5000 has always been the heavyweight in the Unimog line, and now this 6×6 three-axle variant packs some more punch for cross-country multi-purpose mobility. The truck has a 17-ton permissible gross weight, and the payload is pegged at 10 tons. That added capacity should give the truck the ability to handle all manner of tasks it has never handled before.
Focus has been put on the additional capacity, but the manufacturer also kept in mind the longevity of the vehicle. That means using the trademark torsionally flexible frame. Other tried-and-tested components like portal axles with the truck's 6×6 drive, 8 forward gears, 6 reverse gears, and engageable differential locks. For the off-road optional gears, there are a couple more reverse gears in order to improve handling on off-road paths.
Measures have also been taken to ensure that the vehicle stays environment-friendly. Its engine is equipped with BlueTec technology in order to meet Euro V standards. Prospective buyers can also opt for a Euro III compliant version instead.