Ryan Joseph Ramos
August 3, 2012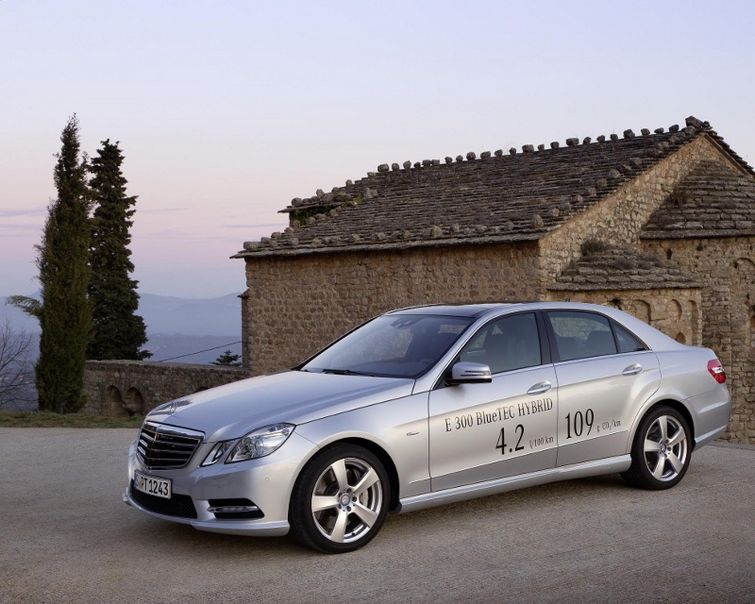 Mercedes-Benz has outed more details on the E 300 BlueTEC Hybrid, touted as the automaker's most efficient production E-Class to date.
The hybrid is powered by a combination of a four-cylinder diesel engine, which gives it 204 horsepower with top torque of 500Nm, and a 20-kilowatt electric motor. This hybrid powertrain is coupled with the automaker's 7G-Tronic Plus automatic gearbox and is supported by a 19kWH Li-Ion battery. Top speed for the hybrid is pegged at 150 mph, and it will take the car just 7.5 seconds to go from zero to 62 mph.
Of course, those aren't the figures that shine for this Mercedes-Benz vehicle—what figures to be the main star in the spec sheet is the stellar 65.7 mpg fuel efficiency of the car (when bundled with the no-cost switch to 16-inch wheels, as the car comes with stock 17-inchers). Emissions are also exceptional, with a mere 109 grams of carbon dioxide emissions per kilometer. Those numbers are for the saloon unit; the estate variant goes for 62.8 mpg, which is still efficient, and 116 g/km of emissions.
Pricing for this very green Benz starts at £39,645, or roughly $61,600, for the saloon variant. The estate model checks in at £41,435, or around $64,400.