Ryan Joseph Ramos
August 10, 2012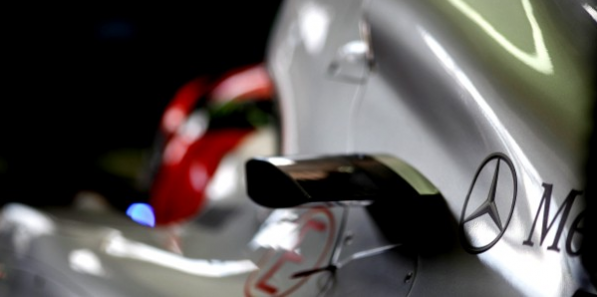 Mercedes AMG Petronas team principal Ross Brawn knows that the pressure is on.
With 9 races left in the 2012 Formula One season, his team is stuck at fifth in the team standings—and people are already counting the team out as far as this season's contenders go. Still, Brawn has high hopes for the team bannered by Nico Rosberg and Michael Schumacher.
While Brawn acknowledges some of the peaks of the team so far this year—achievements include Rosberg's win in China and a podium finish for Michael Schumacher in the European Grand Prix—the F1 veteran wants more.
"We also feel that we are not quite where we want to be in terms of consistent competitiveness," Brawn said. "We are still working on strengthening the team, strengthening the designs to be more competitive in the future."
While Brawn also said that P5 in the standings "is not (the team's) ambition," he might have a hard time moving up with the Sauber team in hot pursuit of fifth place. Brawn, though, is confident they can at least hold fifth, but has his eyes set on moving up the standings.
Part of Brawn's confidence stems from his drivers. When asked to describe them, this was his reply: "Very professional, very committed, good attitude, speed, work very well in the team, work well together as a pairing."