Ryan Joseph Ramos
August 18, 2012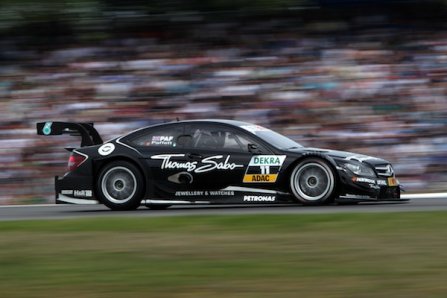 It's been a while since the sort-of All-Star break of the 2012 Deutsche Tourenwagen Masters season, but we're primed for the resumption of DTM action this weekend. Mercedes-Benz will be looking to strengthen their hold on the top slot in the manufacturers' standings, and we'll be counting on the usual guys like Gary Paffett and Jamie Green to produce solid results to maintain their places atop the drivers' standings.
"The first half of the season was nearly perfect from my perspective: two wins, two podiums and a P4 finish after starting from last on the grid," said Paffett, who accomplished a rare feat of getting the trifecta of pole position, fastest lap, and race win right here in 2004. "I've already won one DTM race at the Nürburgring… My victory in the 2004 season is quite a few years ago now, so I wouldn't mind starting the second half of the season in the same way as the season opener at Hockenheim—with a win."
Jamie Green also recognized his strong performance in the first half of the season and is looking forward to a good start for the latter half. "I've only made one podium appearance in a DTM race at the Nürburgring, so I'll be delighted if I can repeat the experience this time round."
Nurburgring will feature 49 laps over the 3.63-kilometer circuit. Check back right here for a rundown of the action!