Muamer Hodzic
August 28, 2012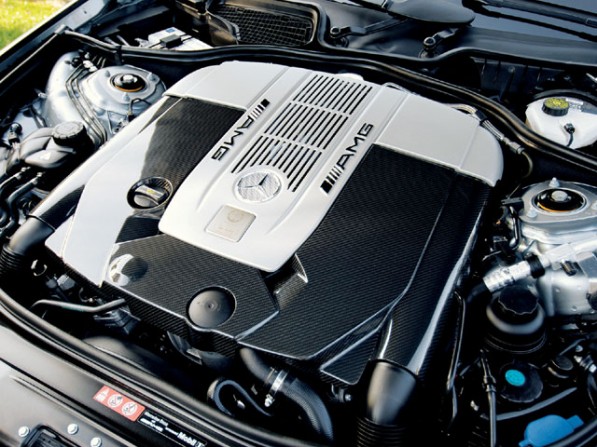 V12 engines are known for many reasons, not least the obscene power that they can put out. Mercedes has often used these luxury powerhouses in flagship models to create hugely fast yet refined vehicles. In the face of increased pressure from the economically minded however, V12s are becoming increasingly rare. Reducing engine size seems to be a current trend too, with the A45 having only a turbocharged 2.0 liter.
Fortunately, Mercedes have confirmed that these ultimate engines will remain in the line-up, and have announced their continuation for the time being. At the same time however, the luxury automaker has decided not to develop or produce their own V12s. But fear not, they will instead be outsourced to performance obsessed AMG.
Now that can't be a bad thing. AMG already have considerable V12 experience, with the engines being used in the AMG engineered SL65, S65, CL65 and G65. AMG also supply a 12-cylinder for the Pagani Huayra. All are incredible cars, so we're not worried. In fact, it's exciting. All of these engines produce upwards of 600bhp and enormous amounts of torque, so it's unlikely any of the V12s produced will be much less powerful than that.
The move makes sense, as the number of all-Mercedes models sporting a V12 is currently very thin on the ground. There are also indications that some smaller supercar manufacturers might want to use AMG's V12 in their future concepts. With the new AMG inspired C-Class Coupes proving very popular too, some are suggesting that AMG might be playing a bigger role in the Mercedes line-up in the future.
While the current crop of V12 cars carry a hefty price tag, the reluctance of many to buy a car with a large engine means that second-hand V12s are a very realistic proposition. There are such used cars for sale at www.exchangeandmart.co.uk.
The first car to use an AMG made V12 in the standard Mercedes line-up is likely to be the upcoming S600, which is expected out in the next year or two. It will probably feature a detuned version of the current 6.0 litre bi-turbo V12.
The V12 is dead. Long live the V12.