Ryan Joseph Ramos
July 22, 2012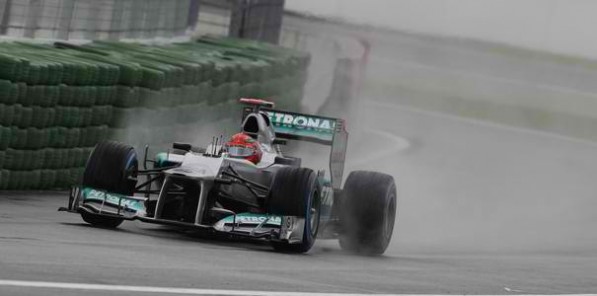 After 67 laps of the 2012 German Grand Prix, it was Ferrari's Fernando Alonso who took the victory from pole position. Mercedes AMG Petronas had a good performance in its home race at Hockenheim, with Michael Schumacher starting at P3 and ending up at 7th place, while teammate Nico Rosberg finished 10th.
Four German drivers went in the top 10. Aside from the Mercedes drivers, Sebastian Vettel was at secoond place after a controversial move that saw him go wide off the track to overtake McLaren's Jenson Button in the race's penultimate lap. Force India's Nico Hulkenberg finished 9th.
It was a bit of a letdown because Schumacher was primed for a podium, but had to relinquish his top 3 position to Button early on in the race.
Lewis Hamilton was the only one who failed to qualify as a finisher in the race after retiring early due to a punctured tire.
With the pole-to-finish victory, Alonso is now leading the drivers' championship by a good 34 points. Of course, the points down the ladder could still change depending on the outcome of race stewards' investigation of Vettel's last move and if he manages to hold on to the second-place finish.