Ryan Joseph Ramos
July 20, 2012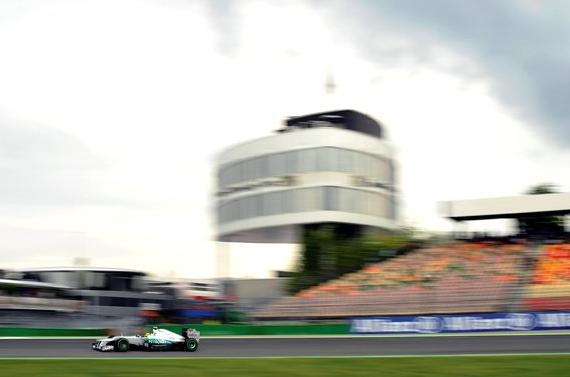 Nico Rosberg was looking forward to vying for a win in his home race at the German Grand Prix this weekend, but he's already getting a tougher challenge than he anticipated before he could even start his qualifying run. The Mercedes AMG Petronas driver was slapped with a 5-place grid penalty after the team had to put in a fresh gearbox onto his MGP W03.
There are a bunch of German drivers looking to get a good finish at Hockenheimring, not the least of which are Rosberg and teammate Michael Schumacher. Of course, Mercedes-Benz is also a German automaker who wants to win at home.
"Unfortunately we have to change my race gearbox here as a precaution after discovering an issue after Silverstone," Rosberg explained. He added that it was "a shame" but that he will still aim for the best result. "As we have seen this season, a lot can happen in the race."
While this puts a bit of a roadblock in front of Rosberg's and the team's hopes, it doesn't mean he's out of contention. There's still qualifying, after all, and you can't discount a man being cheered on by a raucous home crowd.
Stay tuned for more F1 action right here at BenzInsider.