Ryan Joseph Ramos
July 29, 2012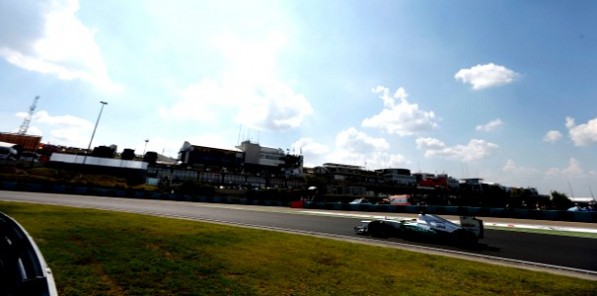 Mercedes AMG Petronas had a very disappointing qualifying session, but Nico Rosberg managed to move up a few places on the grid to at least finish with a championship point. Unfortunately, teammate Michael Schumacher was unable to do the same and had to retire after 58 laps. All this happened as McLaren Mercedes' Lewis Hamilton won the race from pole position despite some good challenge from the Lotus drivers.
"In the race today, I had a good start and was able to gain three positions by the end, so I got the most out of it," said Rosberg. "Being happy with one point is not an ideal situation though… I hope that we can do better in Spa after the break and we will push hard to make the improvements necessary."
As for Schumacher, he didn't really start of very well and had a bunch of mechanical problems that prompted the retirement. From starting at the pit lane after some confusion with the aborted start to a tire puncture and telemetry errors, there really wasn't anything going right for him.
"This weekend is not one to remember, but then there are weekends like this which you can only accept," Schumacher said. "I am sure we will be looking much better in the next races to come."
It was Lewis Hamilton's third race win of the season, and puts him in a prime spot to challenge for the drivers' title with 9 races remaining. Fernando Alonso is still on top (164 points), followed by the Red Bulls of Mark Webber (124) and Sebastian Vettel (122), then Hamilton (117) and Kimi Raikkonen (116). Rosberg is a distant sixth place with 77 points.
For Schumi, this happens to be his sixth retirement in 11 races. That kind of sucks, because when he is able to finish, he always finishes in the points. He fielded results of 10th, 10th, 3rd, 7th, and 7th in the races he finished and is at 12th with 29 points.