Ryan Joseph Ramos
July 10, 2012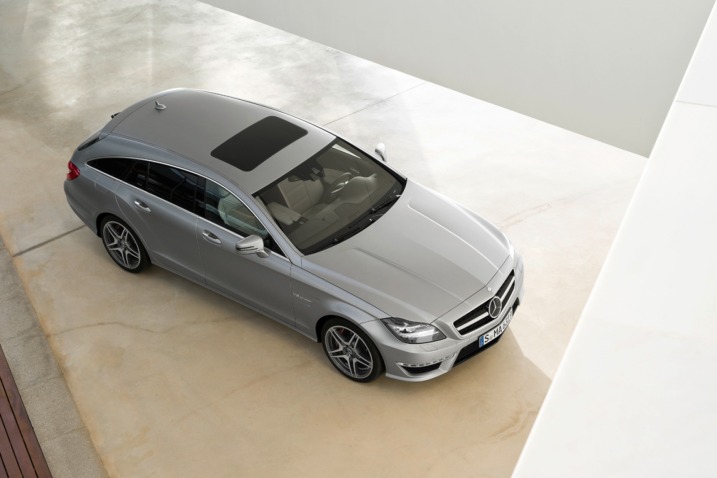 Mercedes-Benz has just officially unveiled its highly touted CLS 63 AMG Shooting Brake estate model, following a shrouded display at the Goodwood Festival of Speed to open up July.
The CLS 63 AMG's previous incarnation in 2006 used a 6.3-Liter V8, but the engine in the 2013 model is a 5.5-Liter twin-turbo variant that AMG had been using since 2011. This engine gives the new model up to 525 horsepower with 700 Nm of torque. It makes use of a variety of technologies: spray-guided combustion for the direct injection, air and water intercooling, piezo injectors, generator management, and finally, the ECO start/stop function. Top speed is pegged at 155 mph and it takes 4.4 seconds for the car to go from 0-62 mph.
Of course, there's the sleek, sporty look to complement all that performance. The car is also equipped with a sports exhaust system capped by a couple of chrome tailpipes to produce a fantastic sound that denotes the power of the vehicle. Mercedes-Benz also claims that the car possesses unparalleled agility throughout its different engine speed ranges, supported by the AMG Speedshift MCT 7-speed sport transmission.
If you're not satisfied with the base CLS 63 AMG Shooting Brake, there's also the Edition 1 variant, which ups the horsepower to 557 and the torque to 800 Nm. There's a specialized finish for the exterior and the interior, combined with AMG-branded trim elements, microfibre roof lining, and velour floor mats.
The CLS 63 AMG Shooting Brake and its Edition 1 special variant will have an October market launch, so watch out for that!