Ryan Joseph Ramos
July 16, 2012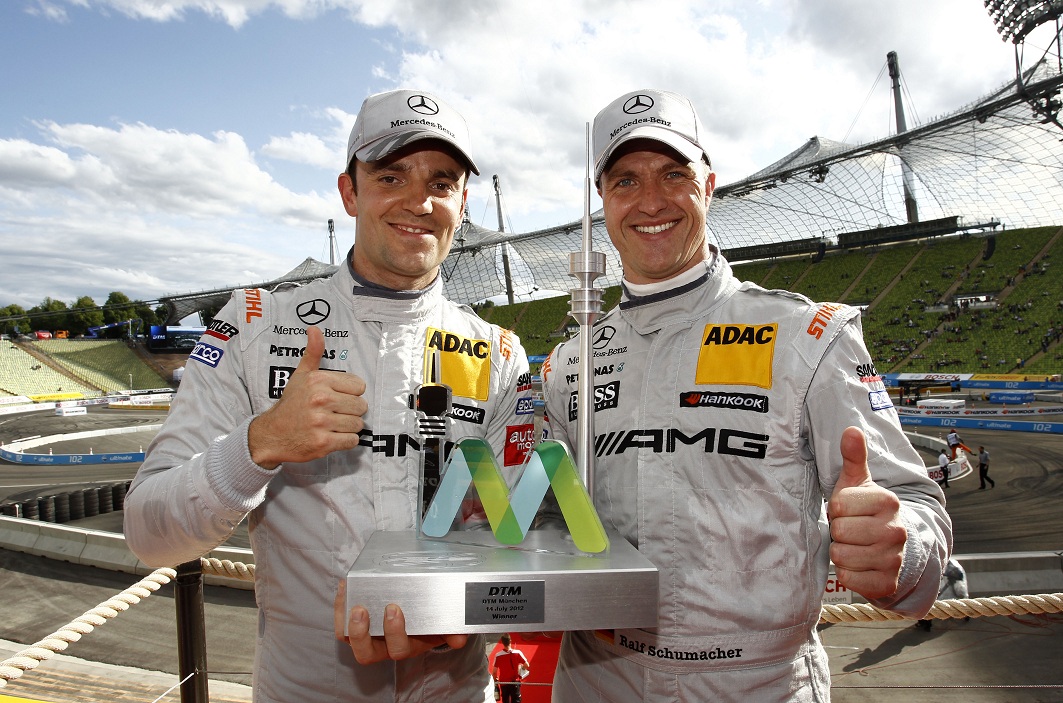 All eyes were on the midseason events of the 2012 Deutsche Tourenwagen Masters season, which took place over the weekend at the Olympic Stadium in Munich. Teammates Ralf Schumacher and Jamie Green won the relay event, while Green placed second and Gary Paffett third in the individual race competition the next day.
The relay event was a new format held for the first time this year. According to the rules of the competition, no two teams from the same manufacturer are eligible to finish in the top two of any event, making first and third the best finish among manufacturers. That's why, for the relay event, the team of Paffett and Christian Vietoris had to go head-to-head with the team of Schumacher and Green in the semifinals.
Mattias Ekstrom of Audi's Abt Sportsline topped the individual competition, with Green second. Paffet and BMW's Bruno Spengler were joined at the third spot after losing their semifinal duels against Ekstrom and Green, respectively. All of the 22 DTM drivers competed in the event, with Gary Paffett—being the leader in the drivers' standings—and the top 3 drivers from each manufacturer getting byes until the round of 16.
These midseason events can be likened to the All-Star Game of the NBA, and true to form, fans flocked to Olympic Stadium and stuck it out through the rainy weather. Good thing the drivers did not disappoint and provided excellent racing entertainment, even if there were no championship points at stake during the weekend.