Ryan Joseph Ramos
July 18, 2012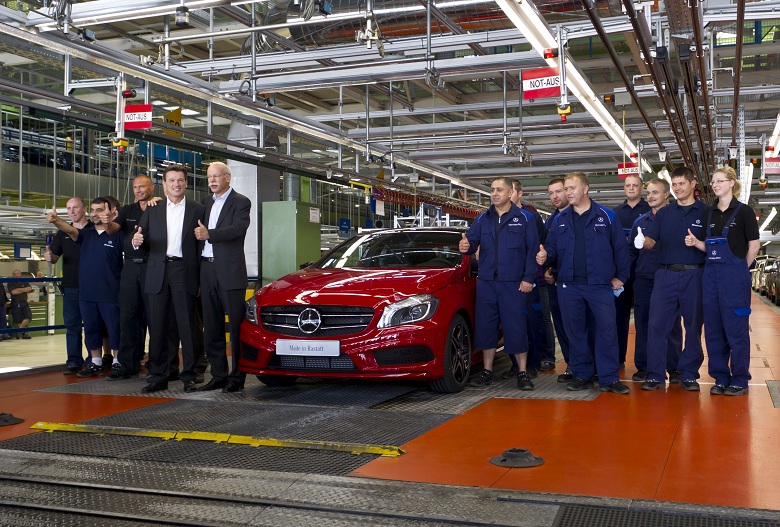 Production of Mercedes-Benz's second of two new compact car models, the new A-Class, is just getting in gear. The first unit rolled out of the production lines in the automaker's Rastatt facility, and top officials were on hand for this milestone moment.
Over €1.2 billion has been invested by Daimler in the Rastatt plant, which started producing the B-Class in September of last year. To accommodate production of the new compact models, €600 million was allotted for construction and tools. The other half of the budget will be for subsequent expansion.
This facility in Germany, which went operational in 1992, is now going to focus on the compact vehicles of Mercedes-Benz, as part of the company's strategy. As the market moves more into the compact segments, premium brands like Mercedes are keen on providing quality options for prospective buyers.
Daimler AG chair and Mercedes-Benz Cars chief Dr. Dieter Zetsche was ecstatic about the production in the plant. "This start of production marks a further milestone in our Mercedes-Benz 2020 growth strategy. The A-Class represents our offensive in the compact segment. And there is more to come: The compact SUV will be the third model we will build here in Rastatt."