Ryan Joseph Ramos
July 24, 2012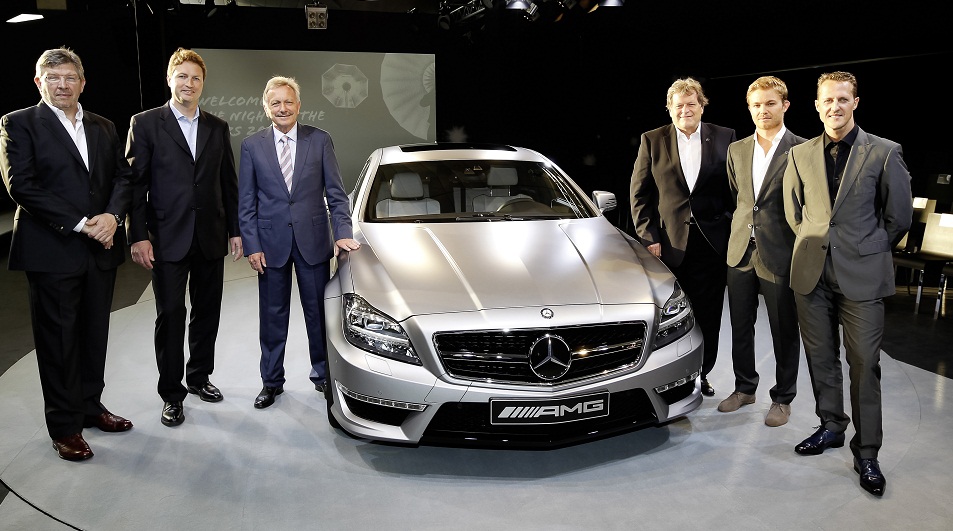 Mercedes-Benz may not have won the German Grand Prix at Hockenheim, but it still managed to score a win when it presented the world premiere of the highly touted CLS 63 AMG Shooting Brake high-performance vehicle at the event's "Night of the Stars," which was attended by drivers from the automaker's Formula One and Deutsche Tourenwagen Masters teams.
The CLS 63 AMG Shooting Brake took the catwalk, fashion-show style, bannering the night's festivities. As a warmup, the crowd was treated to a new A 250 Sport "engineered by AMG" variant driven by DTM drivers, followed by an SLK 55 AMG driven by Susie Wolff, then by Ralf Schumacher in a "45th anniversary" SL 65 AMG to denote the Mercedes-Benz high-performance division's milestone year, and then leading DTM drivers Gary Paffett and Jamie Green in an all-new G 63 AMG.
David Coulthard and Mika Hakkinen, brand ambassadors for AMG, finally presented the CLS 63 AMG Shooting Brake "Edition 1" on stage for its first-ever public showing. They drove it down to a revolving section of the stage for everyone to see.
The "Night of the Stars" took place at Hockenheimring's Mercedes-Benz theme area.