Ryan Joseph Ramos
July 28, 2012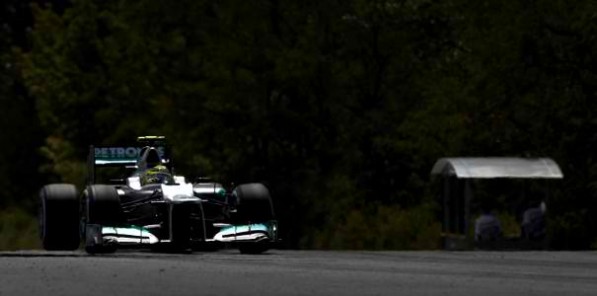 McLaren Mercedes driver Lewis Hamilton took pole position in the qualifying at the 2012 Hungarian Grand Prix, while the Mercedes AMG Petronas drivers both struggled to get good runs. Nico Rosberg barely missed getting into Q3 and ended up finishing 13th, while teammate Michael Schumacher managed just 17th.
Following Hamilton in the grid order are Romain Grosjean (Lotus), Sebastian Vettel (Red Bull), Jenson Button (McLaren Mercedes), and Kimi Raikkonen (Lotus).
"That was a difficult qualifying for us today, and we need to analyse why it turned out like that," Rosberg said. "Qualifying is always a compromise and I was focused on finding a good race set-up for tomorrow as we may have more tyre degradation on our car than others, but it is still disappointing not to make Q3 by two-tenths."
"We have to clearly see that we did not have the pace to be in the front," added Schumacher. "I could have done a faster lap probably, without the dust having been brought to the track by Maldonado, but then I still do not think it would have brought me into Q3."
Count on both drivers to be aggressive and try to move up the grid right from the get-go. As always, we'll give you a recap of all the action right here, so stay tuned!