Ryan Joseph Ramos
June 15, 2012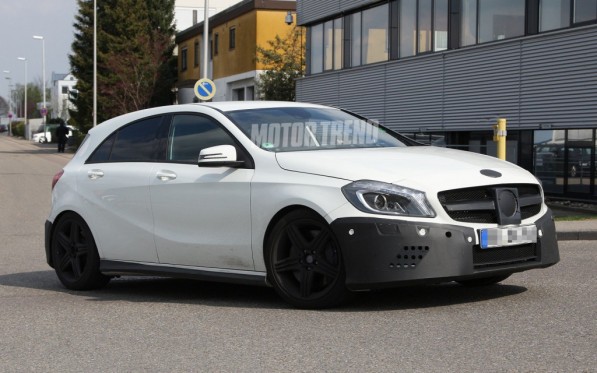 This is the rumored A25 AMG hot hatch, except now that official info is available, we now know that it will be called the A45 AMG instead. Whether this has anything to do with the 45th anniversary of Merc's high-performance luxury car subsidiary or is just another in a long line of seemingly arbitrary names is up to you to decide.
There's still no official data provided for top speed as well as power, but torque has been pegged at 295 lb.-ft. and the car is going to come with the seven-speed double-clutch transmission system from AMG.
Aside from those, the A45 AMG is said to contain a number of performance-oriented features such as Sport Handling with the traction control, AMG's sports steering system that is based on the car's speed, AMG brakes, and AMG's own sport suspension.
While current AMG engines are of the V8 and V12 varieties, this A-Class AMG will be given a 2-liter turbo I-4 engine, which will be built at different site apart from the other AMG engines. Still, prospective buyers can look forward to thorough quality as the engine of the A45 follows the "one man, one engine" mantra of AMG.
The Mercedes-Benz A45 AMG will likely debut next year, and it is quite possible that the venue will be the 2013 Geneva Motor Show.
Source: Motor Trend