Ryan Joseph Ramos
June 24, 2012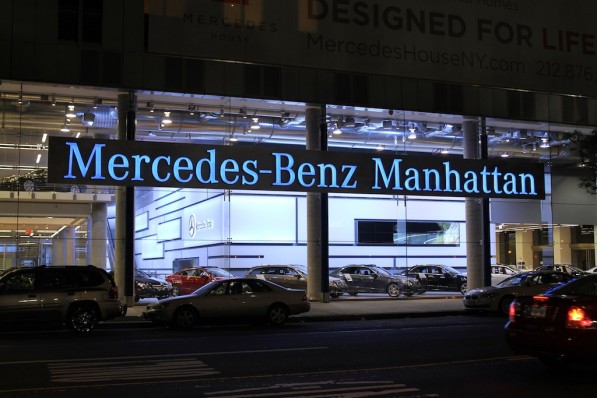 With the unique experience Mercedes-Benz's Manhattan flagship store has provided residents of New York over the past one year, it's no surprise that its first anniversary would also lead to a one-of-a-kind celebration.
Through the automaker's support of the Laureus Sport for Good Foundation USA, Mercedes-Benz will be providing after-school sports programs with a total of 120 coaches as the brand's own way of giving back to this very welcoming city.
"Our mission at Mercedes-Benz Manhattan is to provide an environment that not only meets customer's needs—because that's a given—but which conveys to people how much we value their business and their time," said Mercedes-Benz Manhattan General Manager Blair Creed. "With a year under our belt, we wanted to mark our anniversary by doing something special for the environment in which we live and do business."
The 330,000-square-foot store, located on 11th avenue, provides a wide array of services for Mercedes-Benz owners and prospective buyers. Within a year, the dealership has already been involved in different events and local organizations. It hosted the Toys for Tots event and also raised $25,000 for Operation Homefront's Tri-State chapter. Kicking off the anniversary will be the joint effort with the Laureus Sport for Good Foundation.