Ryan Joseph Ramos
June 24, 2012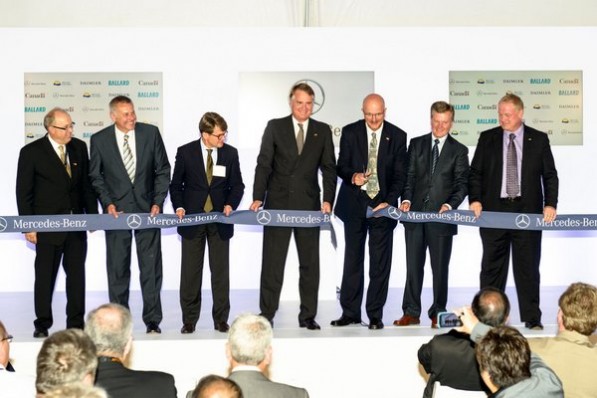 Mercedes-Benz has just opened the first facility in the world that's dedicated to the development and production of fuel cell stacks. That's what Mercedes-Benz Canada recently celebrated, as they inaugurated the new 3,300-square meter facility in the British Columbia city of Burnaby.
This is in line with the efforts of Daimler and Mercedes-Benz to continue its leadership in the development of fuel cell technology as well as in making the technology viable for commercial applications, a pivotal part of making the automotive industry more environment-friendly.
"Fuel cells will one day power cars around the world, and B.C.'s world-class innovators are going to work with Mercedes-Benz to achieve that vision," said Minister of Jobs, Tourism, and Innovation Pat Bell.
The location of the facility is strategic, as it is very close to the Greater Vancouver Area's fuel cell cluster as well as the Automotive Fuel Cell Cooperation's fuel cell stack development. This makes the area the premiere fuel cell development center, especially when it comes to automotive applications.
The new facility is already being tested and in the process of being commissioned. It had already produced its first automated fuel cell stack last June 7.
Mercedes-Benz Canada President and CEO Tim A. Reuss was delighted with the milestone facility. "Fuel cell technology represents a viable transportation solution for the future that will provide our customers a zero-local emission vehicle that does not require any compromise."