Ryan Joseph Ramos
June 19, 2012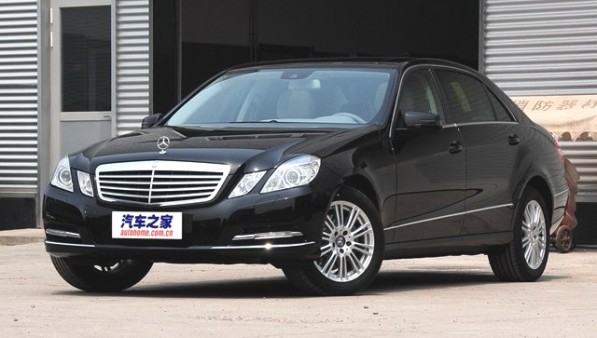 In an effort to go around the limitation of Chinese government procurement strictly to Chinese brands, Mercedes-Benz is considering selling E-Class sedans under BAIC's Beijing marque. Since BAIC is Mercedes-Benz's partner in China, both parties will benefit if the vehicles are chosen for the government's fleet.
There's already some moves in the works that would see the E-Class platform transferred over to BAIC, with details in terms of profit sharing still being ironed out. BAIC already has some facilities producing C-Class as well as E-Class vehicles and the GLK as well. At the moment, Mercedes-Benz only asks for 15 percent of the profit from each E-Class that would be sold under the Beijing marque.
Government procurement is a big thing for brands aiming to make it big in China; Audi has had good success in the past thanks to this avenue, and Mercedes-Benz is looking to do the same. Not only does being the government's fleet provider add to the revenues, it also acts as some form of endorsement for the other consumers in the country.
Of course, given the limitations to local brands, the task at hand is quite difficult. The preliminary list of potential fleet cars was released by the Ministry of Industry and Information Technology, and the 400-strong list was bereft of any foreign brands, regardless of whether the vehicles were being produced domestically or not.