Clarissa
June 19, 2012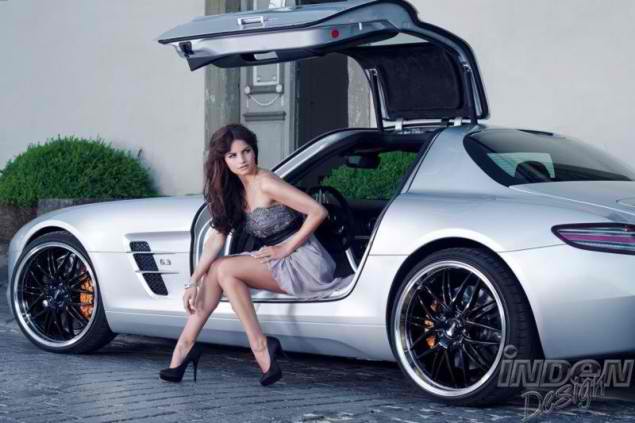 Have you noticed that all car models are women? Obviously it is because men are usually the ones buying the cars, so in order to get their attention they should get sexy and pretty ladies to promote the cars. This is what Inden Design did; they got Katja Runiello, a German television personality, to ride their new creation.
As much as it is naturally inevitable that you get enchanted with Katja's beauty, I think you should also look at the tuning kit made by Inden Design.
Based on the Mercedes SLS AMG, they created a kit that's 623HP with the aid of a new exhaust system and a software upgrade on its 6.2L V8 engine. The wheels are enveloped with 265/30R21 at the front and 295/25R21 at the rear from Continental. On the other hand, the rims are made of metal painted in gloss black in a multi-spoke design; the size is 21-inches.
In the gallery below, you will see the "Haute Couture" SLS AMG, and Katja Runiello too. Enjoy!