Ryan Joseph Ramos
June 16, 2012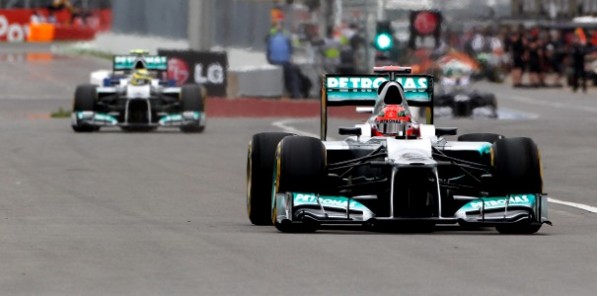 Without a doubt, everyone at Mercedes AMG Petronas has their work cut out for them. Still, the team remains optimistic going into the European Grand Prix at the Valencia Street Circuit. Here are some select quotes from the drivers.
"The track is another street circuit but it's quite a unique one as it is quicker and has a more open feel than somewhere like Monaco or Singapore," said Nico Rosberg, who is currently fifth in the drivers' standings and is just 21 points behind leader Lewis Hamilton.
"I was at the factory this week and I know how hard everyone is working to improve the car, so we will hope for a strong weekend in Valencia to repay all of their efforts." Rosberg finished seventh in last year's European GP.
"Our entire focus is now on the race in Valencia," said Michael Schumacher. "And I am sure that everybody's motivation is even stronger because the weekend in Canada didn't go as well as we had hoped."
Schumacher finished 17th last year, with an unfortunate incident during the pit stop that forced him to pit again, thus taking him out of contention for points.
"Our motto in the last few days has been to roll our sleeves up and focus on the job in hand; everybody in the team has taken that approach to heart, so we can travel to Valencia in an optimistic mood," added Schumacher.
One thing is clear: Both drivers aim to win. Here's to a good result for the team at the race!