Ryan Joseph Ramos
June 13, 2012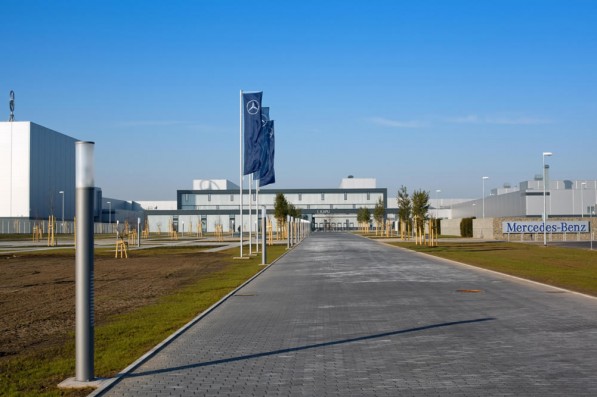 As Hungary continues to provide car manufacturers with a relatively low-cost alternative for automotive production, Daimler has also turned to the country to bolster its capabilities and meet increased demand. Just this March, Mercedes-Benz enjoyed getting a new production facility operational in the city of Kecskemet.
Hungary is an attractive location for automakers thanks to the lower taxation as well as the low costs for skilled labor. This helps the company cut back on its operating costs while enabling expansion to meet a sudden growth in demand as seen in the May sales increase.
The Kecskemet site has also brought a shift in the automaker's focus, as it now puts a higher degree of priority to the production of compact cars, namely the B-Class, starting in March.
"[Our customer base] has become younger and they want more sporty, more attractive cars," said Kecskemet plant manager Frank Klein. "With this model I think we can meet all the demands that the customer expects from a premium brand."
According to Klein, there were as many as 15 location options at one point. After evaluating logistics, workforce prospects, and other business aspects, Kecskemet was the winner.