Ryan Joseph Ramos
June 4, 2012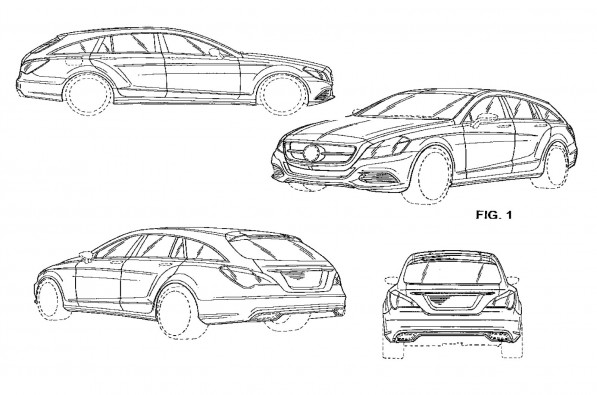 For those who can't wait for the debut of the 2013 Mercedes-Benz CLS Shooting Brake at the end of the month, these fresh patent drawings of the upcoming vehicle should whet your appetite.
The drawings feature what should be the final look of the vehicle, which has been spotted in testing with still some minimal shrouds that all but revealed the final look for enthusiasts waiting to really appreciate the car. There's barely enough concealed in the most recent spy shots, but there's nothing quite like seeing the entire look for oneself, eh?
Everyone who is eagerly awaiting the CLS Shooting Brake won't have to wait for the entire thing to be shown to the public; the car is set to be showcased at this year's Goodwood Festival of Speed, which is scheduled from June 28 through July 1 at the Goodwood House in Southern England.
Then there's also the official launch at the Paris Motor Show scheduled for this September, where the CLS Shooting Brake will be accompanied by its AMG-tuned counterparts.
Image Source: AutoEvolution