Ryan Joseph Ramos
May 2, 2012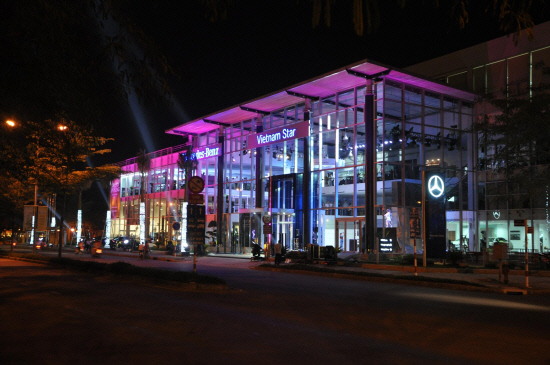 There's a new Mercedes-Benz Autohaus in Ho Chi Minh, Vietnam. The complex, which is billed as the flagship Autohaus 600, contains a deluxe showroom that can house up to 20 different vehicles at a time, multipurpose workshops, and a store for genuine Mercedes-Benz parts.
Vietnam Star Automobile, an authorized Mercedes-Benz dealer, was said to have invested $5 million for the creation of the new flagship Autohaus 600. The complex, which is located in the seventh district of the city's Saigon South project, expands the dealer's distribution assets, adding to the two showrooms and two Autohaus buildings in its network.
According to some sources, the showroom will be home to top-caliber imported models—including AMG tuned variants. In addition, the workshops are also of adequate size, able to service around 20 cars in a day.
"Vietnam is a fast-growing country and we are confident in the economic development," said Datuk Edward Lee Ming Foo, managing director of Hap Seng Consolidated, the lone shareholder of Vietnam Star. "We see great potential in the development of the luxury segment in the short to mid term."
Mercedes-Benz is looking to expand its role in Vietnam, and it's a logical move considering the recent strong sales figures posted by Mercedes-Benz Vietnam. For the first six months of the fiscal year, year-on-year sales grew by 21 percent in the passenger car segment.