Ryan Joseph Ramos
May 4, 2012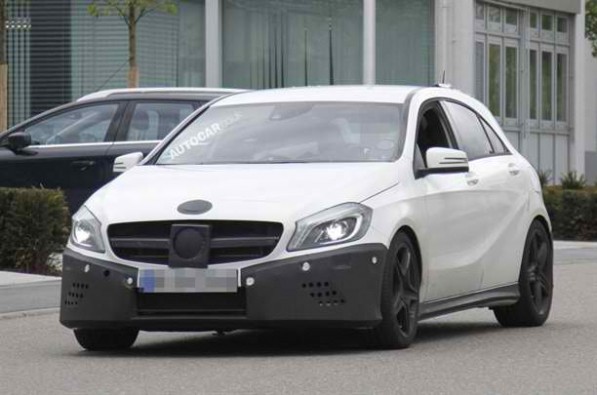 It's nice to see spy shots surfacing as these snaps heighten anticipation for the cars. Take these recent spy shots of the upcoming hot hatch, the Mercedes-Benz A25 AMG, seen as it was testing very minimally shrouded.
The vehicle was running a few rounds of testing somewhere in Southern Germany, likely to check the overall performance of the car. It's powered by a 2.0-liter engine, and it is said that Mercedes-Benz High Performace Engines helped in the development. According to the company, the A25 AMG will likely leapfrog the power numbers of the Audi RS3's 2.0-liter engine that goes for 335 brake horsepower. It's also expected to get a 7-speed gearbox that drives power to all the wheels and should feature a dual clutch.
While the silhouette is similar to that of the standard A-Class, one can really see where AMG tweaked stuff. The profile is more aggressive and you'll find bigger intakes, upgraded brakes, and new exhaust tips to fit the higher performance level of the vehicle.
The official unveiling of the Mercedes-Benz A25 AMG is slated for this year's Paris Motor Show, which kicks off Septermber 29.
Spy Shot Source: Autocar