Ryan Joseph Ramos
May 26, 2012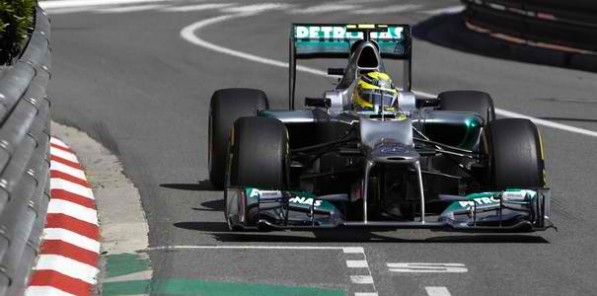 With the 5-place penalty he was handed for an incident at the previous race, we said Michael Schumacher had to have a good showing at the qualifying for the Monaco Grand Prix, right? Well, the 7-time Formula One champion exceeded everyone's expectations by finishing at the top of the pack with 1:14:301 in Q3, pushing his Mercedes AMG Petronas MGP W03 hard to outpace everyone else.
Schumi will start at P6 on the grid tomorrow after the penalty is applied. Mark Webber of Red Bull Racing finished second in qualifying and will subsequently hold pole position at the race. Schumi's Mercedes teammate Nico Rosberg is at P2, followed by McLaren Mercedes' Lewis Hamilton, Lotus' Romain Grosjean, and Ferrari's Fernando Alonso.
Rounding out the first 10 on the grid are Ferrari's Felipe Massa at P7, Lotus' Kimi Raikkonen, Webber's teammate Sebastian Vettel, and Force India's Nico Hulkenberg. Pastor Maldonado of Williams would have started at P9, but was subsequently issued a 10-place penalty for an incident with Sergio Perez of Sauber during the Saturday practice.
We highly doubt that Saturday's contact between Maldonado and Perez will be the last in Monaco this year. The Monaco GP has always been a fan favorite and generally a very exciting race—and you can rest assured that BenzInsider will give you a recap of the action once the dust settles and the winner is crowned. Stay tuned!